Scotland Rugby World Cup: Improved mental resilience gives confidence going into South Africa opener
Pete Horne has detected a shift in the Scotland squad's mental resilience as they prepare to open their 2023 World Cup campaign against South Africa in Marseille.
While there is an understandable tendency to dwell on the physical threat posed by the massive Springboks pack, Horne believes winning the psychological battle is also vital. The assistant skills coach attributes their new found strength in this area to Aaron Walsh, the New Zealander who arrived to work with the squad as a mental skills coach during last year's Autumn Nations. He also believes the difficult moments they faced in the warm-ups games away to France and at home to Georgia will prove useful on Sunday.
Pointing to his head, Horne said: "Like every game you have to be on the money up there and I think for the first time in a while there is a belief that we can go and do this. We're seeing this very much as an opportunity. We're not stressing too much about the threats but obviously we respect everything they bring. They're the world champions and their history speaks for itself but it's certainly one where we're getting the boys excited about the opportunity that's ahead of us, not worrying about it.
"And I think we couldn't have prepped better for it in the last three months with some of the adversity we've faced in the last couple of games. We've come through it, we've not crumbled or buckled and we're in a really good spot."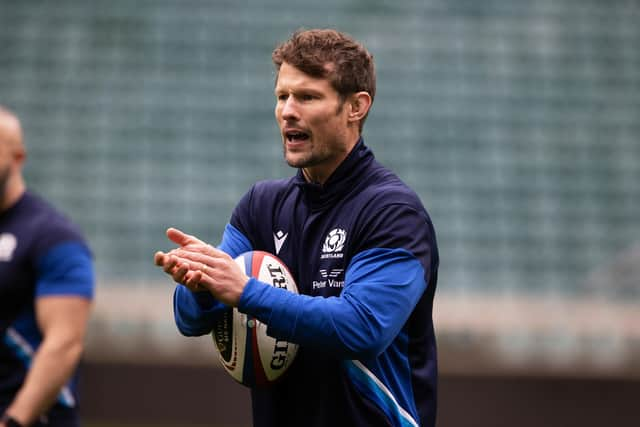 Walsh worked previously with the Chiefs in New Zealand but also has extensive experience in other sports, including baseball, hockey, football and cricket.
"The boys are mentally in a good space," added Horne. "We've got a great mental skills coach in Walshy who's been doing a lot of work with the players on that and I think that's coming through in training and in games. The way we're training, with some of the pressure and stress we're trying to put on players is to make it a tougher environment.
"They're obviously a very physical side and having put nearly 50 points on New Zealand in their last game they're going to be coming in full of confidence and that's ultimately the way they'll see of winning the game, coming in and battering us. It comes down to the boys stepping up to that. It's not even so much about matching that, it's about taking it to them as well, really showing them we're here and we're not afraid of that challenge."
Comments
 0 comments
Want to join the conversation? Please or to comment on this article.