Scotland hope WXV 2 title success will make people take notice of women's sport
Scotland captain Rachel Malcolm hopes her squad's trophy success at the WXV 2 tournament in South Africa will make people sit up, take note and then they will get the support they deserve.
After a dramatic final day on Saturday in Cape Town in the second tier World Rugby-run event when Italy beat USA 30-8 but fell short on points difference to give Scotland the title, Malcolm and her team mates rightly celebrated.
Following a 12-match losing streak in 2022 and earlier this year, the turnaround to win six Tests on the spin – including three in this tournament – has been impressive. Late last year 28 female players were given full-time contracts by Scottish Rugby and that has certainly made a difference, but back-rower Malcolm wants more strides to be made.
"I think it's been pretty incredible to watch the growth of this squad, every individual has improved and I think the depth that we have in every single position now is testament to that," the 32-year-old said. "These are exciting times for us and for women's rugby in our country, but it's tough playing women's sport – and especially women's sport in Scotland – because not a lot of people believe in you and a lot of the time we are forgotten about.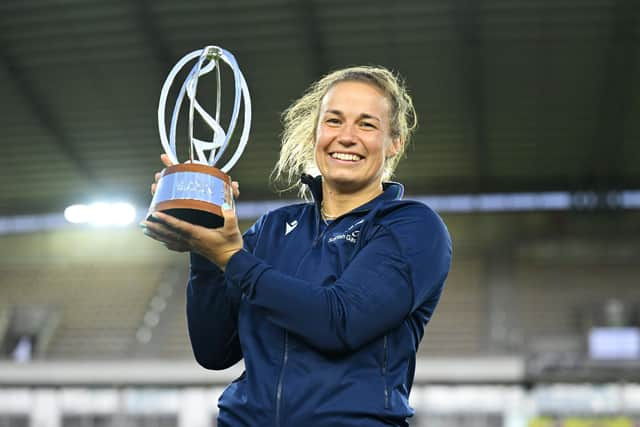 "This squad of players and the management team have never stopped fighting, even when we didn't have the support and when we didn't have eyes on us. And hopefully we've proved over these last three weeks that we deserve the support. We are not fighting for just the 30 players who have been in South Africa, we are fighting for change within Scotland women's rugby and we want to change the future for the girls that are going to come next.
"We hope we have proven that we deserve more and we are so ambitious to keep pushing forward to make the future even brighter. Now we want to push on and hopefully people will start listening and we'll get the support we deserve."
The squad begin their trip home on Monday and get back on Tuesday.