Rugby World Cup: Scotland to come up against South African who prepares with Mongolian throat singing
The members of South Africa's so-called 'Bomb Squad' come with the reputation of physical enforcers and Scotland are likely to have a first-hand introduction in Sunday's World Cup clash in Marseille.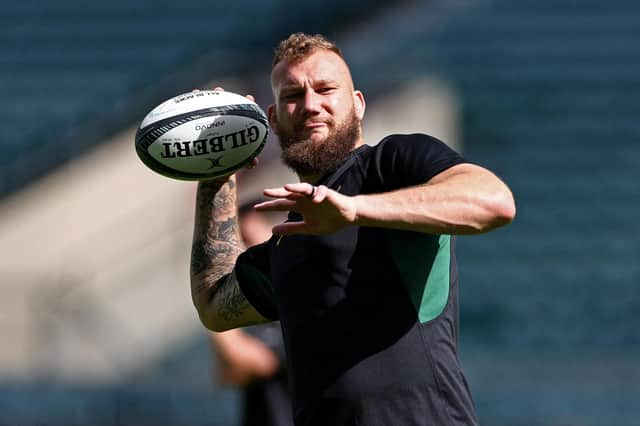 RG Snyman, the generously bearded lock, is among the replacements forwards who are likely to step off the bench early in the second half at the Velodrome and he gave an interesting insight this week into how he prepares pre-match. "Usually I like to listen to something that's a bit on the rougher side so I always liked my Metallica and things like that," said the 28-year-old. "More recently I have gotten into Mongolian throat singing. If you go and listen to The Hu band it is a bunch of bad-ass guys with similar haircuts [to his]. It's not in everyone's taste."
Known as 'The Viking' among Boks fans, Snyman was among the replacements who came on and played their part in South Africa's record-breaking 35-7 win over New Zealand at Twickenham last month. They went with an unprecedented 7-1 split of forwards and backs on the bench that night, meaning they were able to change virtually their whole pack in the second half. Head coach Jacques Nienaber sent on all seven replacement forwards at the same time but turning the 'Bomb Squad' nuclear didn't go down well with some who felt it was going against the spirit of the game. For his part, Snyman enjoyed it.
"I don't know if it has ever happened before but it was some feeling, all of us getting that call to all go on at the same time and standing there ready to go," he said. "I must say, it gives you some confidence running on with six other guys and knowing you are going to cause some havoc on the field now."
South Africa have reverted to a 6-2 split for the match against Scotland and the Scots are expected to do the same when they name their team on Friday.