Rugby World Cup 2021 draw incentive for Scotland
The draw for next year's women's Rugby World Cup has been made, with Scotland still hoping to qualify for the tournament in New Zealand.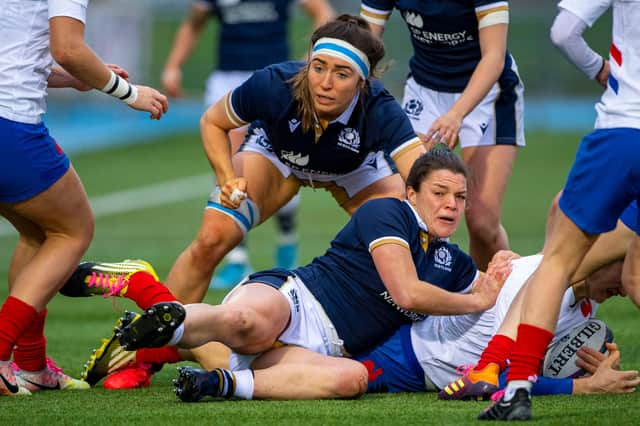 Scotland will look to build on an encouraging performance in the draw with France when the World Cup qualifiers are rescheduled. Picture: Bill Murray / SNS
The European qualification competition was postponed earlier this month due to travel restrictions associated with Covid-19. It was due to feature Scotland, Ireland, Italy and the winners of the postponed Women's Rugby Europe Championship. No new dates have been announced.
The 2021 Rugby World Cup will be a 12-team tournament and will be staged in September and October.
If Scotland were to win the European qualifier they would go into Pool B with Canada, USA and the winners of the Asian qualification tournament.
England have been paired with France, South Africa and Fiji in Pool C.
Wales have been drawn against hosts and holders New Zealand and Australia in Pool A. That group will be completed by the winner of the final qualification tournament which will feature the runners-up from the Europe and Asia qualifiers.