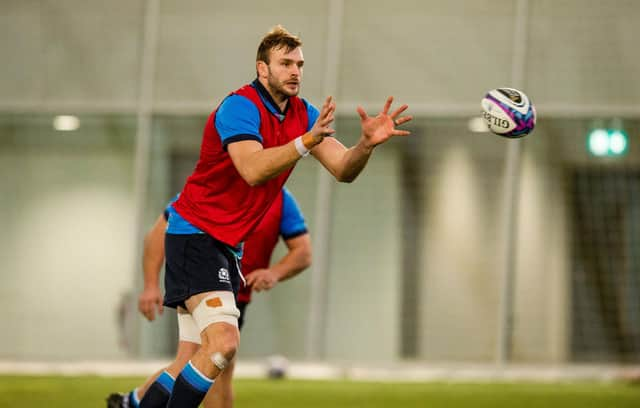 Gray is 33 but the Scotland coaching team believe he is in the best form of his life and the second row looks certain to be involved in the Guinness Six Nations opener against England at Twickenham on Saturday. His first experience of the Calcutta Cup came as a callow 21-year-old in 2011 but he had to wait another decade for his first taste of victory in the fixture. He now returns to Twickenham hoping to be part of a Scotland team aiming for a third consecutive victory over the Auld Enemy, something that has not been achieved since the early 1970s.
After recalling him to the squad in the autumn, national coach Gregor Townsend said Gray had been playing better than ever. Townsend's lieutenant, John Dalziel, agrees. "I think we're seeing the best ever of Richie Gray and that's not an exaggeration," said the Scotland forwards coach. "As a youngster coming through he had a lot of attributes - his height etc - but I think now, having come back from France and the culture and way of life over there, and the conditioning side of it which is totally different to playing in the URC, it took him a little while. But in the last two seasons he has been exceptional. He has been a different animal since the tail end of last year. We always look at Richie and think 'he's a lineout forward, he'll assist the lineout'. That's a given. But it's outside of the set-piece where he's really excelling, like in the collision area. For someone that tall to be able to do some of the things he's doing at the moment, like using his body in a way he'd never really used it before, is exceptional. It's a credit to him and the work he's done, and the resilience he's shown as well."
Gray, who is in line to win his 70th Scotland cap this weekend, speaks about his return to the international fold with quiet satisfaction. He didn't feature for almost three seasons under Townsend but feels he has now adapted his game to suit. "It certainly feels good," he said. "The game changes and international rugby is now very set-piece oriented. You need to do well in your set-piece in order to win games. I feel that I complement the team in that way. My secret? I just try to stay as fresh as possible."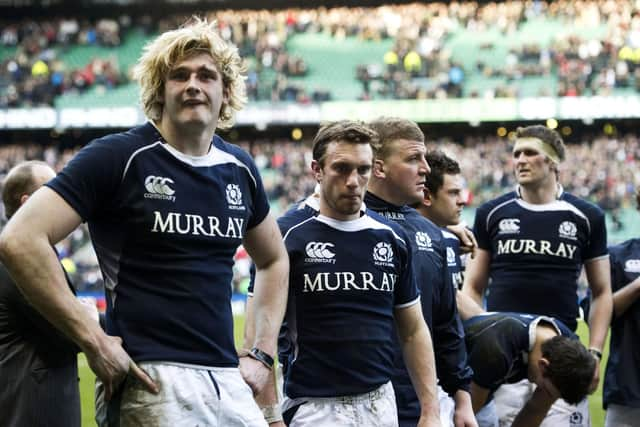 Rejoining Glasgow after a year at Sale and sevens seasons in France has helped in that respect. Gray's time with Castres and Toulouse was successful - he helped the latter win the Top 14 in 2019 - but also physically punishing.
"France is a pretty brutal league, the seasons are long and it's really physical," Gray said. "Back at Glasgow I've been able to have a good run, staying fit, staying on the pitch. I spend a lot of time with our strength and conditioning team, in particular Cillian [Reardon, head of athletic performance] and Damien [O'Donoghue, senior athletic performance coach]. Having conversations with them: when do I need to go hard? When can I back off? It's just trying to stay as fresh as possible while still pushing hard. Huge credit to these guys who have helped me a lot. With Franco Smith coming in pre-season was pretty tough and the sessions demand that you are fit. And this is just a product of that. I'm a little bit of an older athlete now so I can't push all the time. Sometimes I need to back off. The S&C stats are there and the staff have been really great with me."
He also believes he has benefited from Smith's philosophy and the emphasis on ball-carriers across the team. "Franco came in and from early on he was all about his forwards playing rugby, instead of just being a lineout forward. He wants all his guys, front five especially, to be able to carry ball as well. You're seeing that across the board at Glasgow with tightheads having the ball in their hands too. We work hard on it and that comes out in games."
Gray's first Calcutta Cup experience came at Twickenham 12 years ago when England won 22-16. A quick scan of the Scotland team sheet reveals that he is the only one still playing. Al Kellock, now chief executive at Glasgow, captained Scotland that day, while the points came from a try from Max Evans, a drop goal from Ruaridh Jackson and two penalties and a conversion from Chris Paterson. Fast forward a decade, and Gray came off the bench to help Scotland win at Twickenham for the first time in 38 years. "It was a huge achievement, even if the crowd weren't there," he said. "Just to win away from home. I remember the first five minutes sitting at the side and seeing the physicality we brought as a Scotland team. Guys really biting down on the gumshield and running as hard as they can. The hits were incredible. Those first five minutes really struck me."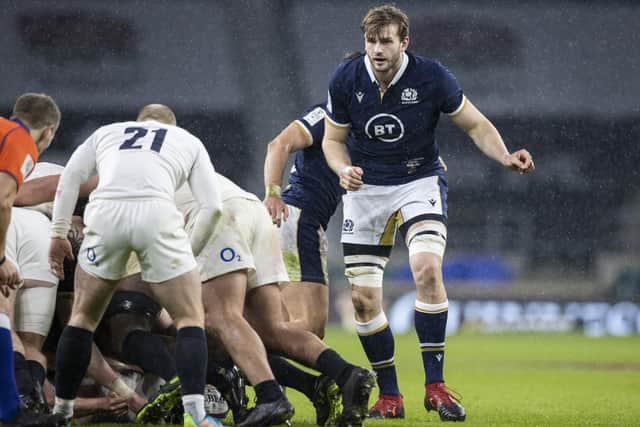 Gray knows it will be very different this time. The 2021 game was played without supporters due to the pandemic but there will be over 80,000 at Twickenham on Saturday. Nevertheless, Scotland's recent run against England has instilled confidence. "That's a big thing," Gray said. "In 2021 we won down there, albeit in very different circumstances with no crowd. But we take belief from that. Recent results against England have been favourable but we're under no illusions as to how big the challenge is. They're under new management so will have a point to prove. They'll also be hurting from the autumn and will come out all guns blazing. So we'll need to match them."