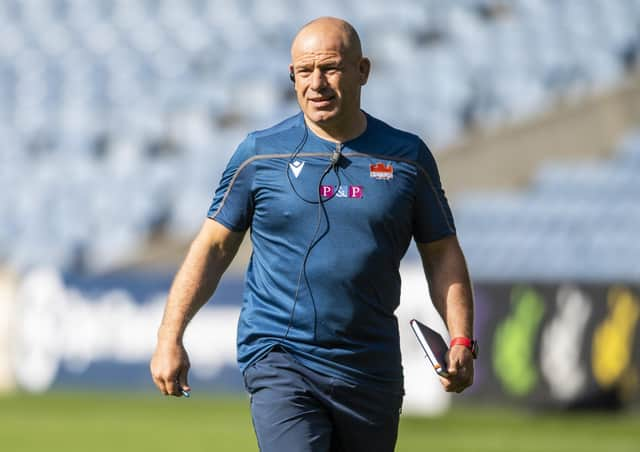 Edinburgh head coach Richard Cockerill. Picture: SNS
Edinburgh coach Richard Cockerill believes that South African teams could still have a future in Europe, including the potential involvement of the world champion Springboks joining the Six Nations, despite yesterday's news that both the Cheetahs and Southern Kings will play no part in the Guinness Pro14 for the rest of this year.
Pro14 has confirmed neither the cash-strapped Kings nor the Cheetahs will begin the 2020-21 season scheduled to start on the opening weekend of October "due to on-going travel restrictions enforced by the South African government against the backdrop of the Covid-19 pandemic". The 12 from Scotland, Wales, Ireland and Italy will begin the new campaign.
Cockerill, who has led his side to a Pro14 semi-final against Ulster at BT Murrayfield a week on Saturday, said of the South African experiment, which started in 2017: "I think it's been a success to a point. If moving forward as has been suggested we have the other four [South African] Super Rugby franchises join a Pro16 or Pro18 that would be strong.
"If that does happen with the Pro14 you can see South Africa joining the Six or Seven Nations and how good would that be?"