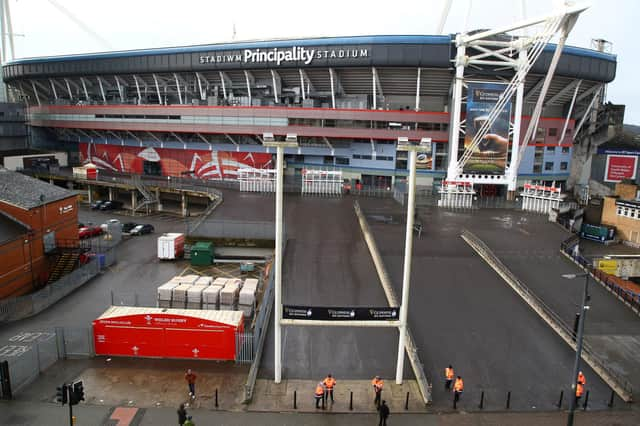 A general view of the Principality Stadium in Cardiff
The home of Wales rugby, Principality Stadium in Cardiff, is being turned into a 2,000-bed field hospital to deal with the coronavirus outbreak.
The Welsh Rugby Union offered the stadium this week to the government, and a revamp has started.
"I sincerely hope we don't need to use all of the capacity but it is far better to have developed plans based upon the scientific evidence and modelling of the experts," Cardiff and Vale University Health Board CEO Len Richards said in a statement.
"The facility will allow us to free up capacity at our other hospital sites so that we can continue to provide services to patients with other health conditions."
Nearby Swansea football club, of the second-tier Championship, has also offered Liberty Stadium to health care providers.