Melrose Sevens women's tournament to be played alongside men's event
A new Melrose Sevens tournament for women will be played alongside the men's event next month.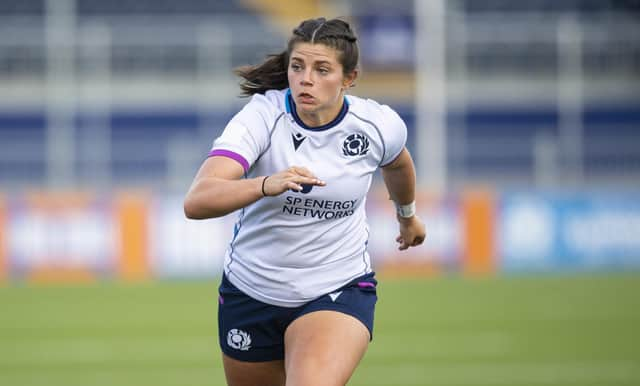 The winners will be presented with the Mike Bleasdale Cup, named after the former club president who was an advocate for women's rugby and led the Melrose Ladies team to great success. The women's sevens event will take place on Saturday, April 8, and will feature Durham University Women's Rugby Club, Lionesses, DeltaDrone Tuks and Hearts+Balls MB.
Gillian Thomson, spokesperson for the Melrose Ladies ex-players group, said: "As a close-knit group of former players we are delighted that Melrose Rugby have agreed to name the Women's Cup after a terrific man. Mike Bleasdale coached and led the Melrose Ladies rugby team for their entire 22-year existence. He was an incredible supporter of women in sport and particularly during the earlier years, he consistently challenged opinions and overcame barriers to promote and facilitate opportunity for women to play rugby."
On International Women's Day, the club also announced that Scotland Internationalist Lisa Thomson is to be the first woman inducted into the Melrose 7s Hall of Fame. The 25-year-old from Hawick, who took up rugby with Jed minis and went on to play for Langholm, Murrayfield Wanderers, Melrose Ladies, Lille and Sale Sharks, said she was honoured to be recognised.
"I wouldn't be where I am today without Melrose. It was my first adult club. It was a huge honour to play for Melrose. I will forever be indebted to the club. Also Mike Bleasdale did so much for us and he did so much for me. It's a huge honour to be inducted into the Hall of Fame."
Comments
Want to join the conversation? Please or to comment on this article.