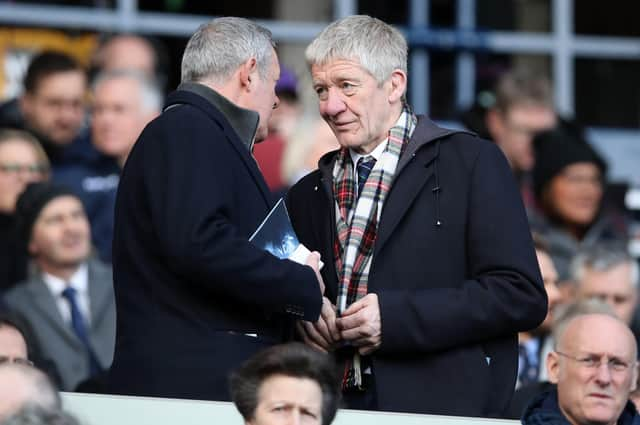 Jeffrey, the Scottish Rugby Union's interim chairman, has issued an impassioned plea for the game's warring factions to "bury the hatchet" and come together in these most difficult of times.
Rugby has long been riven by infighting and the current Murrayfield regime has done little to endear itself to the game's rank and file.
The marginalisation of the club game during 25 years of professionalism has created a festering sense of mistrust in the sport's hierarchy. Achievements on the pitch in the pro era and unprecedented commercial success have been rightly lauded but there remains a sense of discontent with some of the actions of the SRU's top brass and the astronomical salary and bonus package awarded to its chief executive, Mark Dodson, last year.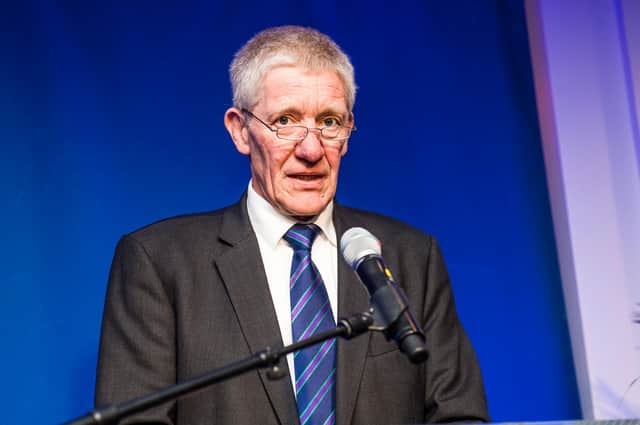 His pay has been reduced considerably in the Covid era but there remains a disconnect between the club game and the people who run the sport at executive level. This was highlighted vividly at part two of the SRU's annual general meeting on Thursday night when separate motions from Glasgow Hawks and Currie Chieftains delivered a bloody nose.
Jeffrey, a stalwart of Kelso and a hero of Scotland's 1990 Grand Slam success, was once on the outside looking in, a strong voice criticising the way the SRU was running the game. Now he preaches unity.
"We need to start working together," Jeffrey said. "It's all very well saying we can do it but we need to bury the hatchet. You go back to when I was involved 20 years ago, you were almost Judas if you stopped playing and joined the union.
"Look, we're a bloody small nation. We've got the smallest playing numbers by a country mile. We consistently punch above our weight - and that's when we're still arguing with each other. Imagine how good we would be if we all pulled together? And I genuinely think we all want to do that."
The clubs delivered a strong message to the SRU board at the agm by voting through two motions aimed at addressing a range of concerns about governance.
The motion from Glasgow Hawks calling for more openness and transparency within the SRU, was approved by 157 votes to 16. And a motion from Currie Chieftains to amend byelaws to "reset the balance" in allowing the Scottish Rugby Council to oversee and review the management of the union was passed by the same overwhelming majority.
Jeffrey, who suggested he would like to take on the chairman's role on a longer-term basis, said he wants to end the acrimony.
"Absolutely. I think everybody involved in Scottish rugby wants to do that," he said. "I'm interim chairman until next May and I probably would chuck my hat in the ring if offered the opportunity. We all love the game and I genuinely believe we can move forward and to do that we've got to do it together.
"I know you've got to earn trust, you can't just be given trust. But I genuinely believe the time for all that stuff is behind us. Let's move forward together."
A message from the Editor:
Thank you for reading this article. We're more reliant on your support than ever as the shift in consumer habits brought about by coronavirus impacts our advertisers.
If you haven't already, please consider supporting our trusted, fact-checked journalism by taking out a digital subscription.