'Huge achievement': Hawick hailed for Tennent's Premiership whitewash
Hawick head coach Matty Douglas has hailed the "huge achievement" of going through the regular Tennent's Premiership season unbeaten.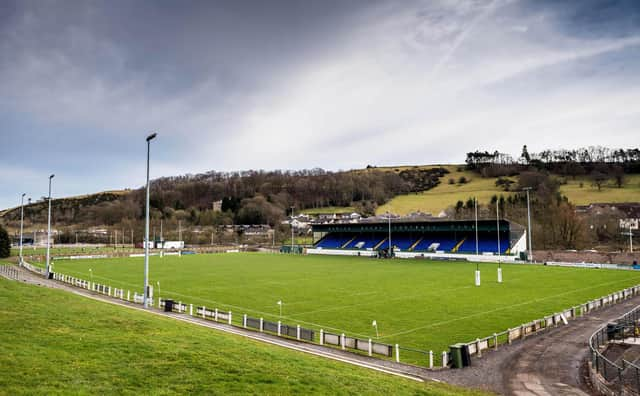 They have set the pace from day one and, following a draw against Selkirk to open things up, they have gone on to win 17 games in a row. They have also defended the Bill McLaren Shield for a large number of those games and completed their great run with a 39-21 bonus point win at Glasgow Hawks on Saturday.
"It's a huge achievement to go a whole season unbeaten," Douglas said. "It wasn't always easy, we've been put under pressure, but we've found ways to win. I can't be any prouder of the players. I think the big thing we've had is consistency in the squad. We've got Hawick boys in there with a couple of Langholm lads and an Aussie at centre, so I think it's just how tight we are and we've got a squad that wants to work hard the whole time."
Despite accruing 80 points from 18 games, Hawick have won nothing yet, though, and next up face the play-offs. In the play-off semi-finals this coming Saturday, Hawick will take on Marr and Currie Chieftains will host Edinburgh Accies.
The final is on March 11 and Douglas added: "We know we've only completed stage one of things now. We're under no illusions as to how tough a side Marr can be, but we're in a good place, we're confident. I'm really looking forward to the weekend."