How's this for a Scotland family XV to give England a scare at Twickenham?
Rugby has always been a family game, partly no doubt because here in Scotland it was for so long based on either local clubs, such as those which formed the Border League, or in the cities on clubs formed from the former pupils of a variety of schools.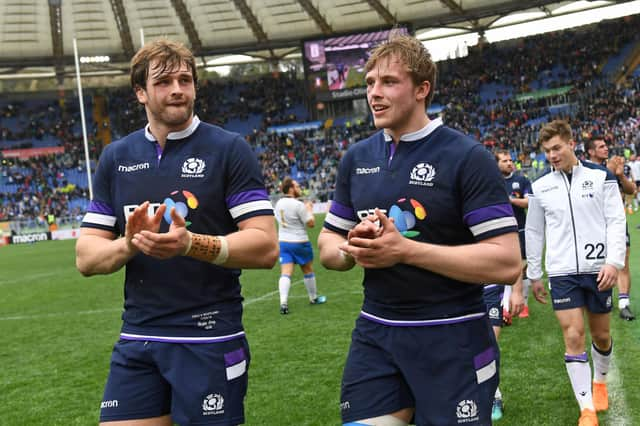 So it's no surprise that so many brothers have played international rugby, either side by side or one succeeding another: Angus and Donald Cameron, Robin and Davie Chisholm, the three Milnes led by the Mighty Bear, Jim and Finlay Calder, Gavin and Scott Hastings, to name only a few.
More remarkably perhaps, the professional game isn't so very different, two sets of brothers – the Grays and the Fagersons – being named in Gregor Townsend's 2021 Six Nations squad. Doubtless Adam Hastings, son of Gavin, would be there too if he wasn't on the injured list. So indeed might the Horne brothers, Peter and George, if they too weren't injured.
These thoughts were of course sparked off by the inclusion of Cameron Redpath in the squad, he being the son of Bryan (usually known as Basil) who won 60 caps at scrum-half between 1993 and 2003. Basil was one of the six scrum-halves who took possession of the No 9 jersey most often in the last 30 years of the 20th century. Of the other five, Alan Lawson has been followed into the Scotland team by his son Rory, while Roy Laidlaw's nephew Greig captained Scotland at the last World Cup, and Dougie Morgan's grandson Charlie Shiel, playing well for Edinburgh, may soon be banging on the door. There's more family there too, Charlie being the son of Graham Shiel, the elegant centre who won 18 caps in the 1990s and should, I always thought, have had a good many more.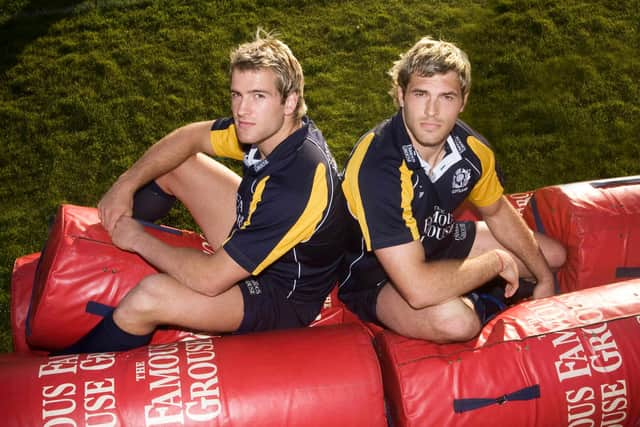 Indeed, ruminating on these matters while waiting for sleep the other night, it occurred to me that you could put together a pretty good 21st century Scotland XV made up of players with a family connection to others previously capped. There would be pretty stiff competition in some positions.
At full-back you can select Scotland's second most-capped player Chris Paterson, whose uncle, Gala scrum-half Duncan, though playing 99 fewer international matches than his nephew, could boast of one achievement that eluded Chris: a Calcutta Cup victory at Twickenham.
At 14 I selected Darcy Graham whose cousin Scott MacLeod won 14 caps in the first decade of this century. At 13 I had Sean Lamont, with his brother Rory on the left wing, while I handed the 12 jersey to Cameron Redpath even before Gregor has done so. Competition is stiff. Instead of the Lamonts, you might choose to pick the Evans brothers, Thom and Max.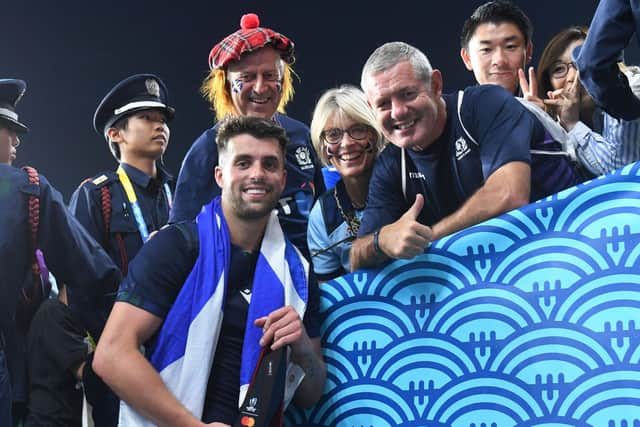 The half-back selection is easy: Adam Hastings and Greig Laidlaw with, if you like, the Horne brothers on the bench.
Sleep evaded me as I cudgelled memory in search of a loosehead prop. All in vain. So, aware of the density and network of family relations in the Borders, I was reduced to hoping that either Gavin Kerr or Rory Sutherland has a cousin, first or second, who played for Scotland. Perhaps some reader may do better.
Gordon Bulloch, 75 caps as hooker, gets in comfortably, thanks to brother Alan, five caps as a centre. Zander Fagerson is an automatic choice at tighthead, thanks again, to younger brother Matt who may or may not take the No 8 jersey.
No problem about the locks, no real competition for the brothers Gray, Richie and Jonny.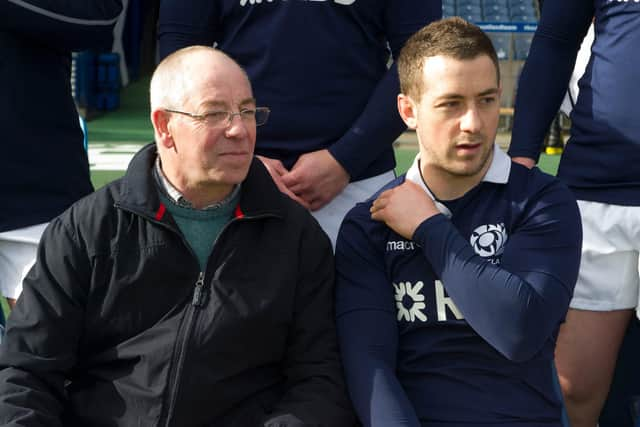 So far as I know, neither Jamie Ritchie nor Hamish Watson can claim even a distant relative who was capped by Scotland, though of course I may be wrong there,. The same goes for two other outstanding players, Simon Taylor and Ross Rennie. Taylor at least, though not qualified for this family team, would be a shoo-in for the best Scotland XV of the last 20 years. Even so, my Scotland family XV can put out a pretty good back-row: Johnnie Beattie, son of John (25 caps and a Lions tour); Gary Graham, son of George (25 caps and tough as teak), and Matt Fagerson, brother of Zander.
So there you have it: Chris Paterson; Darcy Graham, Sean Lamont, Cameron Redpath, Rory Lamont; Adam Hastings, Greig Laidlaw (captain as usual); Gavin Kerr or Rory Sutherland or A N Other, Gordon Bulloch, Zander Fagerson, Richie Gray, Jonny Gray, Gary Graham, Matt Fagerson, Johnnie Beattie.
I don't say this XV would win at Twickenham next week, some being a bit long in the tooth, but in a contrived game of virtual/computer rugby, it would do pretty well. See, if in this rugby-staved weekend, you can come up with a better family XV, especially if you can unearth an indubitably qualified loosehead prop.
A message from the Editor:
Thank you for reading this article. We're more reliant on your support than ever as the shift in consumer habits brought about by coronavirus impacts our advertisers.
If you haven't already, please consider supporting our trusted, fact-checked journalism by taking out a digital subscription.
Comments
 0 comments
Want to join the conversation? Please or to comment on this article.