Gregor Townsend urges French public to adopt Scotland as their second team - 'our best can defeat anyone'
A group that has pitched Scotland against the world's top two is something to be embraced according to Gregor Townsend who believes his team can defeat anyone if they can put together their best game.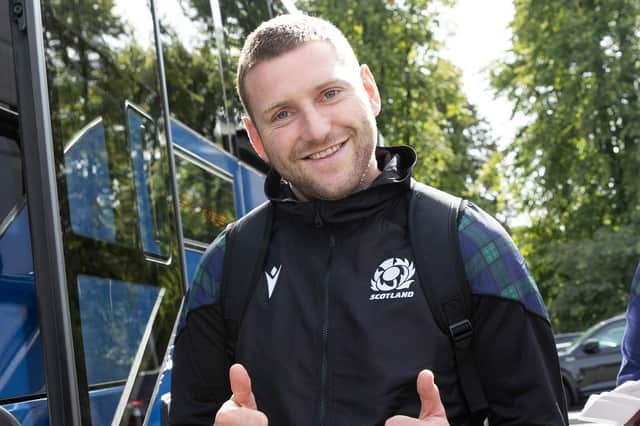 The national coach says the pressure is all on South Africa and Ireland in Pool B and is adamant his team have nothing to lose in a Rugby World Cup campaign which will begin next weekend for Scotland against the Springboks in Marseille. Townsend and his squad flew into Nice on Sunday and immediately launched a charm offensive with the local media ahead of a tournament that is being eagerly anticipated by an expectant French public who sense their hugely talented team can finally lift the Webb Ellis Cup after three final defeats.
"We know that everyone in France will be getting behind their team, but we want them to have Scotland as their second team," said Townsend, a fluent French speaker after spells as a player with Brive, Castres and Montpellier. "I love everything about France. I love the rugby environment. It's hard to say what I think of Nice because we have just arrived, but you can see in all of France that people are behind not only the French team but the whole tournament.
"For our friendly match in Saint-Etienne, the crowd were in the stadium a full hour before kick-off, there was a super atmosphere and I imagine that every match at the World Cup will be like that. I have great memories of my time playing in France. I had a great time from a rugby perspective, and an even better time just living in France. It's the best rugby to experience, in terms of the crowds, the atmosphere, the style of play and the history."
The atmosphere on Sunday should be special as Scotland open their tournament in one of Europe's great sporting arenas. The steep stands at the 70,000-capacity Stade Velodrome will be filled with thousands of travelling supporters from both teams as Townsend looks to pull off an upset against the 2019 winners who arrived in mainland France yesterday after a 10-hour ferry from their training base in Corsica. Scotland took a more direct route, flying into Nice from Edinburgh, and will base themselves slightly inland near Valbonne. Townsend has never managed to get the better of either South Africa or Ireland as head coach but believes this group of players have shown in wins over the likes of France in Paris and England at Twickenham that they are capable of challenging the very top sides.
"Our objective is to play our best game. We know our best game can defeat any team, but we also know our pool is very hard," said Townsend. "We have the number one and number two ranked teams in our pool so it is very hard to think beyond the match this weekend and the three other pool games. The pressure is all on the two other teams, who are ranked number one and two in the world. We have nothing to lose."
South Africa, ranked second, stunned the rugby world last month by inflicting a record 35-7 defeat on New Zealand at Twickenham. Townsend was impressed but not daunted and is convinced Scotland have a chance if they can stop the Springboks imposing their game on them.
"They got into their game very quickly," said the coach. "I wouldn't say they started on fire because New Zealand had a fair bit of pressure in the first five minutes but after that South Africa were able to exert their power which led to penalties, led to yellow cards, led to opportunities and they kept that going. Looking at that, yes, we have to make sure that South Africa aren't able to exert the game they want to play. At times, when they got ball, New Zealand were able to find some opportunities but they weren't able to finish them off this time like they'd done at home against South Africa a few weeks before.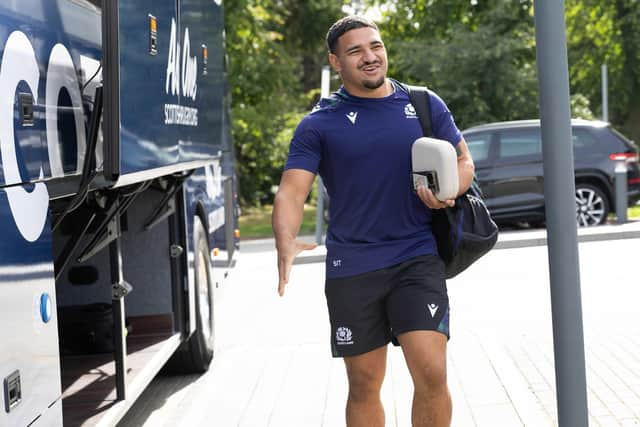 "Every game is different. There you've got two teams that played against each other and there is a 30-40 point swing in the two games. We've got to make sure the story is told with us leading the narrative rather than the opposition because if we allow them to play their game they'll be able to dominate possession and territory and eventually the scoreboard. So part of what we do this weekend is making sure they don't play the game they want to play. The biggest part is making sure we impose our game on them."
Jamie Ritchie, the Scotland captain, was equally upbeat about Scotland's chances in a group that sees them also face Tonga and Romania before the final showdown with Ireland in Paris on October 7. "South Africa are coming into this off a great result against New Zealand and Ireland are arguably the form team in the last calendar year of rugby, so the pressure is definitely on them to perform because they are expected to get out the group," said the flanker. "For us, it's a massive opportunity and I fully believe we can beat both those teams on our day."
Scotland will have two weeks off between the South Africa game and the match against Tonga in Nice on September 24 and their families will join them for a few days. Ritchie said it would be a chance to embrace French culture and sample the local delicacies. "I love French food," he said. "I'm quite into my food, I must admit."
Asked what his favourite dish was, Ritchie smiled: "At home it is called French onion soup but I guess it is just onion soup here."
Comments
 0 comments
Want to join the conversation? Please or to comment on this article.