For Midi Olympique, the publication in question, the big story was not current Scotland head coach Gregor Townsend applying to become France's attack coach after the Rugby World Cup. It was Pierre Mignoni's decision to rule himself out of the job and remain with Toulon. Townsend's candidacy is discussed further down, along with that of Gonzalo Quesada, the coach of Stade Francais. But what were mere ripples in France are likely to become crashing waves in Scotland where the end of an era is fast approaching.
This was the clearest indication yet that Townsend's tenure will end after the World Cup. No coach has been in charge of Scotland for longer since the sport turned professional and none has a better win rate. The problem, though, is the timing. No one would deny that the Gala man is entitled to take steps to secure future employment if his contract with the SRU is not to be renewed after the World Cup, but to be courting a rival nation so close to the tournament is not a good look.
Eight months from now, Scotland will face an almighty showdown with holders South Africa in Marseille in their opening Pool B fixture. It has the potential to shape the campaign and yet the Scottish coaching team appears to be unravelling. Rumours of an early exit for AB Zondagh emerged on Friday and his departure was confirmed on Monday. Farewell, then, to the man hired to pep up Scotland's attack at the World Cup. More concerning, of course, is Townsend's status. It is hard to escape the impression that the head coach's authority will be undermined by the revelation that he has "presented his candidacy" to the French federation. Does he now assume lame duck status? You would like to think the playing group has enough respect for the boss to make his link with France irrelevant but there was evidence of cracks last year.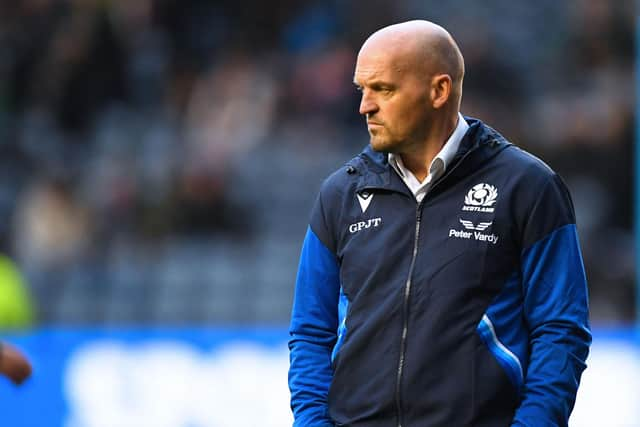 The unauthorised night out in Edinburgh after the win over Italy cast a cloud over the end of the Six Nations and the inexplicable decision to exclude Finn Russell from his original Autumn Nations Series squad suggested all was not well between coach and stand-off. An injury to Adam Hastings led to Russell's recall and the stand-off leapfrogged Blair Kinghorn into the starting line-up for the matches against New Zealand and Argentina, but it was a selection based on circumstance. Townsend took time to praise Russell after both games, yet the stand-off is surely pivotal to the team's hopes in a World Cup group that not contains the defending champions but also the number one ranked team in the world, Ireland, as well as Tonga and Romania.
Whether Townsend sees it that way is uncertain but he can't fail to have been impressed by Russell, particularly against Argentina where he produced a bravura performance in the 52-29 win. The manner of the victory offered hope for 2023 but the coach's alleged dalliance with France has deflating potential. It will certainly cast a cloud over his Six Nations squad announcement, which is due to take place next week and likely to be dominated by questions about his future.
While the World Cup is the main event of the year, Townsend has gone out of his way to stress how important this Six Nations is in its own right and not as a mere warm-up for the autumn jamboree in France. None of this is good for Scotland and you wonder what Townsend's paymasters make of it all. While the coach looks to be eyeing pastures new, Mark Dodson is continuing in his role as Scottish Rugby chief executive until June 2025 at least. The board of Scottish Rugby was unanimous in its decision last summer to extend by a further 18 months Dodson's contract, which had been due to end in December 2023.
Dodson has been in post for over 11 years and is well used to hiring and firing. He is likely casting the net wide but obvious candidates to replace Townsend are in short supply. Mike Blair was seen by many as a natural successor but his Edinburgh reign is still in its infancy. Franco Smith is making great strides at Glasgow Warriors but he too is at the start of a project. Dodson is more likely to look abroad but whoever replaces Townsend will have a tough act to follow.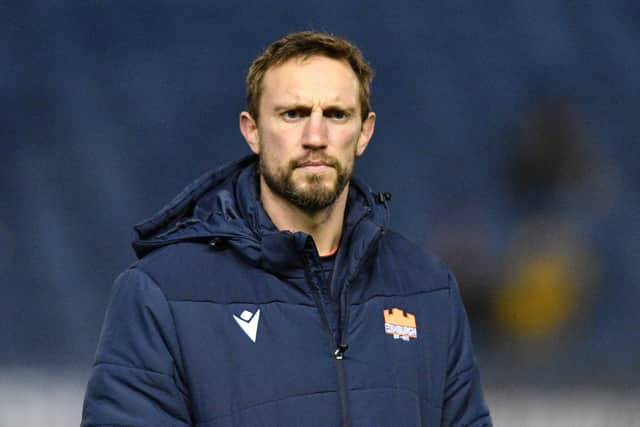 His Test record since taking charge in summer 2017 is: played 61, won 33, drawn one and lost 27 for a win rate of 54 per cent, better than any of his predecessors in the pro era. He has enjoyed conspicuous success against England, winning three and drawing one of five Calcutta Cup encounters (including a rare victory at Twickenham). He has also ended long winless away runs against Wales and France, as well as beating Australia home (twice) and away. The group stage exit at the 2019 World Cup was a major disappointment but Townsend's alleged link with France shouldn't define his reign.
And he should probably be glad he is not in football. Bobby Robson was castigated by the English tabloid press when it emerged he had negotiated a new job for himself after the 1990 World Cup in Italy. Robson's contract was due to expire after Italia 90 but when news leaked out before the tournament that he had got the gig at PSV Eindhoven all sorts of opprobrium was unleashed. The redoubtable Robson responded by guiding England to the World Cup semi-finals, their best performance since 1966, before setting sail for continental Europe to resume a successful career in club management. A similar outcome for Townsend and Scotland in France in the autumn would certainly soothe some fevered brows.