Greg Peterson on the changes at Glasgow Warriors and what future might hold for him
Greg Peterson reckons Glasgow Warriors are a better side now than they were during his first stint at Scotstoun and also believes his own game has developed in the interim.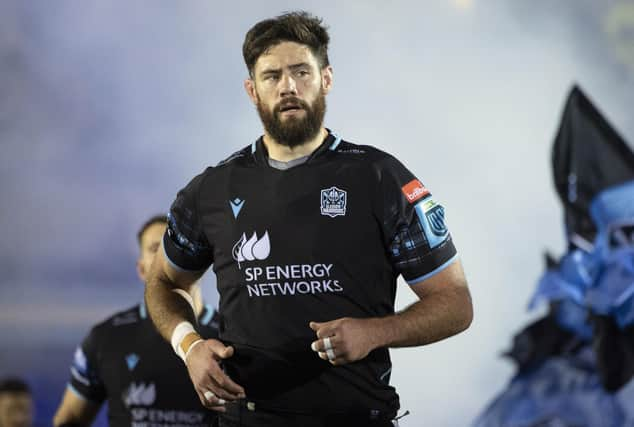 The 6ft 8in Aussie-born American international rejoined the club last month on a short-term deal after fellow lock JP du Preez was ruled out for the season with a serious knee injury. Peterson, 32, left Glasgow four and a half years ago and furthered his career in France with Bordeaux before a successful stint with Newcastle Falcons. He left Tyneside at the end of last season and had intended to find a club closer to family in Sydney but when the call came from Scotland he decided to return to the Warriors and link up with head coach Franco Smith.
"It's definitely a stronger team," he said. "There's a lot more continuity, and I think there's a lot of really good young players coming through too. When I was here before it was kind of a bit of an old guard, with a hard edge. Now, there's a bit more attacking flair, a bit more exciting rugby and still that underlying hard edge which Franco brings with his South African heritage. It's a really good team, and it's exciting to be a part of and I'm really enjoying it so far."
Peterson has already helped the Warriors beat Leinster and the Stormers this season, two notable URC scalps even if they were missing their World Cup players. His deal with Glasgow runs until January and he is unsure what will happen beyond that.
"That's not really up to me," he said. "The whole idea was to come over and play some rugby at a high level. If there is an opportunity to stay then I'm sure that'll come up in the next month or two. Like I said, I'm just here to put my foot in the door and play the best I can and help an organisation I love and be in a really good position at the start of the season. And this being a World Cup season, if you can make a really good start without your World Cup players against some top teams then it can help carry you through the rest of the season."