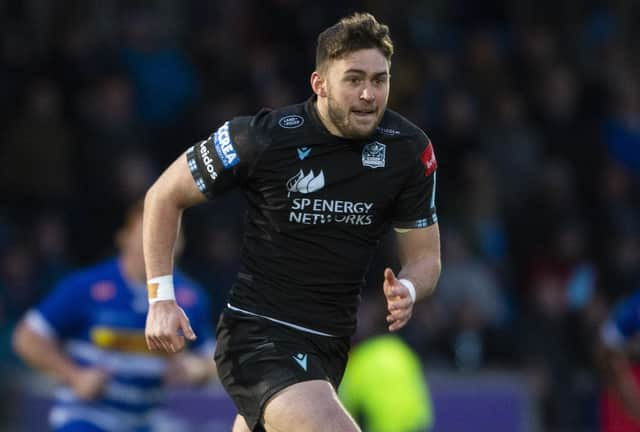 "It was an important win. We had three yellow cards so we had to play half an hour with 14 men. But we scored some excellent tries", said Murchie. "To come to a place like Perpignan and pick up a five point win puts us in a good place for next week. The guys had to dig in at times but we played some excellent rugby."
Warriors coach Franco Smith is keen to develop the squad's strength in depth and he announced no fewer than 12 changes from the side that had toppled URC champions DHL Stormers the previous week.
By contrast to the buoyant mood in the away camp, it had been a tricky week for the Catalans. After a fourth successive defeat left Perpignan adrift at the foot of the table, came news that skipper Mathieu Acebes had been handed a nine-week ban for headbutting an opponent during the recent defeat against La Rochelle.
The captaincy was handed to experienced scrum half Tom Ecochard, who attempted to ease the pressure on his team mates by stating during the pre-match press conference that the objective in the European matches against Glasgow and Bristol was to rebuild confidence.
However, while there was plenty of endeavour, the enthusiasm of the home side was never a match for the superior skill of the visitors.
Perpignan opened in a manner that suggested they might pose a threat, taking the lead though Eddie Sawailau, who touched down a couple of minutes after Warriors winger Ollie Smith had been yellow carded.
The visitors responded with a well executed lineout move that ended with a similar move – the penalty to touch producing a surge that ended with the all flicked to Sam Johnson who darted in. Domingo Miotti converted but was replaced shortly afterwards by Duncan Weir.
Perpignan regained the lead in 12 minutes when Nino Seguela took an inside pass and kicked ahead then just pipped Josh McKay in the race to the line.
Again Warriors wasted no time in responding. Smith, who was looking lively after his return to the fray was foiled just short of the whitewash but Richie Gray was on hand to complete the job. Weir added the extras for a two point lead.
The Warriors lineout was the platform for try number three Jack Dempsey was brought down just short, but the ball found its way to McDowall who dotted down between the sticks to leave Weir a simple conversion.
The quest was already on for a bonus point and came with just over half an hour gone. An overthrow by Perpignan at a lineout inside their own half was snaffled by Johnny Matthews who barged past two defenders to score and leave Weir a straightforward conversion for a 28-12 lead at half time.
Order touched down and added the extras to give Perpignan some hope but Ollie Smith blazed down the flank and Josh McKay had space for a score in the opposite corner, with Weir converting for a lead that meant that a late converted score for Posolo Tuilagi had no impact on the score.