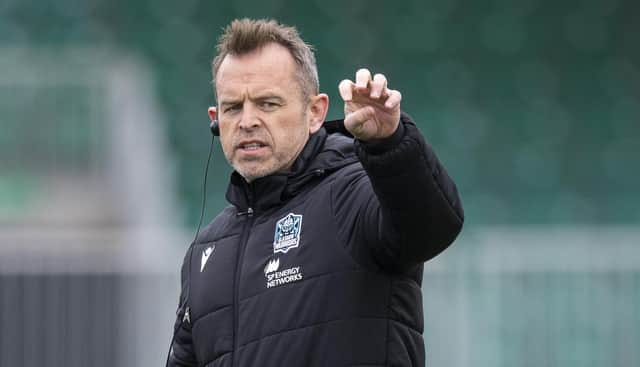 The Warriors played well in spells, scoring two tries and coming close to a couple of others, but after a bright start they fell behind just before half-time and never got back on terms against the powerful South Africans.
"We've certainly been taught a few lessons here," the head coach said. "Again, physically we really struggled, we lacked breakdown presence, we couldn't get go-forward and were then isolated, and when we did try to have a crack at them we couldn't string enough together to do it.
"They are a good team, there is no doubt about that. They are a powerful team and we lost physically tonight, quite comfortably."
The Warriors appeared to be more disciplined than they had been in their defeat by the Stormers in Cape Town a week earlier, but Zander Fagerson was yellow-carded on the brink of half-time, and Wilson thought his team's overall penalty count was still too high.
"Our discipline let us down today, which has usually been relatively good," he added. "We gave away a couple of cheap penalties which piggy-backed them down the field."
The Warriors' next game is the Challenge Cup quarter-final against Lyon in France a week today, and Wilson fears that his squad will be significantly depleted as a result of the injuries sustained over the two games in South Africa. Rory Darge damaged a knee, Thomas Gordon was concussed, and Fraser Brown hurt a shoulder against the Bulls. It remains to be seen if any of them is cleared to play in France.
"We unfortunately lost a lot of players to injury tonight," the coach concluded. "It was the same last week so there are a number of players who are going to get a different experience, and get on the field for us.
"Well learn a lot from this. We're going to patch ourselves up, and go again next week when we've got a big game in Europe, then the end of the season is all away from home."