By his own admission, Brown is "a little bit belligerent" and Smith's comment, made last summer, was all the motivation he needed. His performances over the course of the campaign have helped Glasgow to a top four finish in the URC and a place in this Friday's European Challenge Cup final against Toulon in Dublin.
"We played against Ayrshire Bulls in that hurriedly-arranged pre-season game up in Inverness," explained Brown this week. "I was chatting to Franco at breakfast and he turned around and said, 'It's really important for you and Richie [Gray] to have one last good season here'. And I'd only known him for four or five days by that point! But we all had to prove ourselves, just as you do every time a new head coach comes in. This season I've just tried to get back to basics, go back to what made you a good player in the first place, and just work hard. And Franco appreciates hard work and people who do your job. We've seen that from everyone this season. Getting the new deal was satisfying as I don't want to stop playing rugby at the minute. So to be here for another year is ideal."
Asked if he thought his days at Glasgow were numbered, Brown said: "No, I never thought that. I thought, 'I'm going to prove you wrong'. I'm a little bit belligerent so that's just the way it is. Richie got a new deal as well. Both the old-timers!"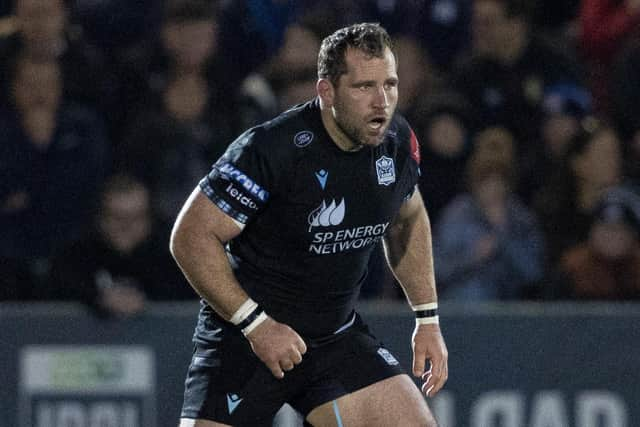 In fact, Brown and Gray have been key performers for both club and country this season. Brown started the autumn Tests against New Zealand and Argentina, then came off the bench in Scotland's first four Six Nations matches, helping Gregor Townsend's side beat England at Twickenham and Wales at Murrayfield. Despite this, he was a surprise omission from the coach's 41-man Rugby World Cup training squad which was announced last week. Brown's next aim is to prove Townsend wrong, and knows a good performance in Friday's final in Dublin would help. That's not to say he is taking anything for granted in terms of selection because he is acutely aware how competitive a position hooker is at Glasgow. The point is forcibly pushed home to him every day because he car-shares with George Turner and Johnny Matthews, the two others vying for the No 2 jersey. Smith will name his side publicly on Thursday but the coach tends to tell the players on a Tuesday if they are starting or not. Brown said it makes for some interesting journeys home.
"Competition is pretty strong again here at the moment," said Brown. "I'm just glad I don't have to be upstairs picking the team, that's someone else's job. It's interesting as we all share a car together so one of us isn't playing every single week. Tuesday mornings are fine, Tuesday afternoons one of us is always a bit grumpy! It's a great place to be in and Scotland has benefited from that over the last couple of years having a good group of hookers to pick from, all pushing each other. It's the same here. Everyone has different attributes, we're not all the same type of player. That also allows us to bring something different when we play and allows the coaches to rotate when they're looking for something depending on the opposition. It's hard to get in the team but that's how it should be."
Matthews was also left out of Townsend's squad last week as the national coach picked Turner, Edinburgh pair Stuart McInally and Dave Cherry and Sale's Ewan Ashman as his hookers. Brown was understandably disappointed not to be selected but is experienced enough to know a lot can change between now and Scotland's opening match, against South Africa in Marseille on September 10.
"I've been lucky enough to go to two World Cups," he said. "Along with the Lions, playing at a World Cup is the pinnacle of an international career so to not be in the squad for this one is hard to take but at the same time life moves on and luckily we've got a European final this week so you can't dwell on it for too long. Also, you never know what's going to happen, it's the nature of rugby. I've been around a long time and left out of squads before then brought back in and missed out through injury. It's the way the world works."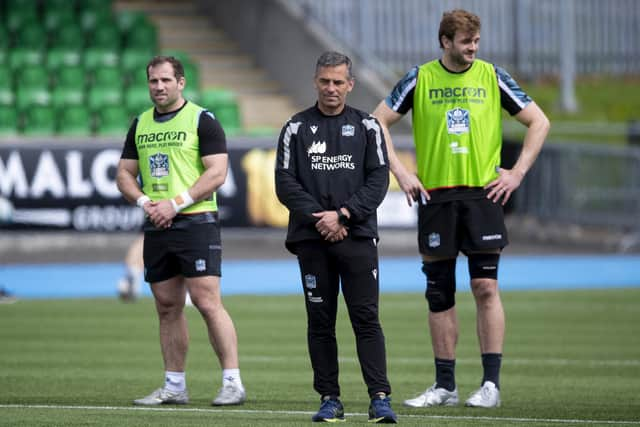 Asked if Glasgow becoming the first Scottish club to win a European trophy should be enough to persuade Townsend to change his mind, Brown said: "You'd have to ask him. We're playing in a European final so if we play well and come away with silverware at the end of it then you're putting yourself in that conversation. Personally, all I can do if I get to play is play the best I can. Winning teams tend to be looked at more fondly than teams who don't win."
Brown, who has been selected to play in the Barbarians versus World XV fixture at Twickenham on May 28, is in his 11th season with the Warriors and is now relishing the opportunity to make it 12. "I really enjoy the rugby that we're playing and being in at Glasgow every single day. We've got great people upstairs, great backroom staff and my family are really happy here. They love being a part of the club. It would have had to have been something special to pull me away from Glasgow. You always keep your options open but for me, my family and, most importantly, my rugby this was the best fit for me."