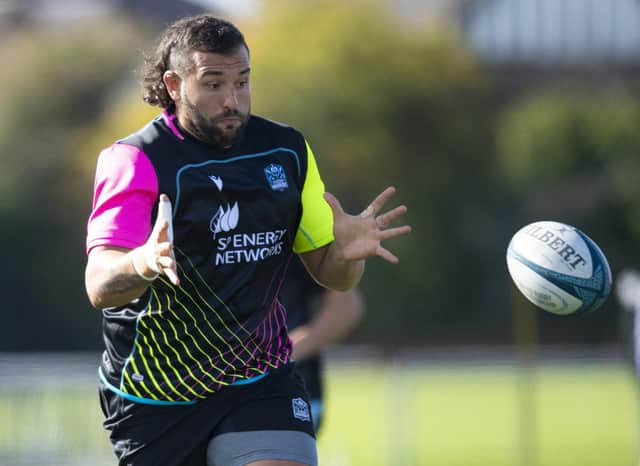 Lucio Sordoni has signed a two-year contract with Glasgow Warriors. (Photo by Ross MacDonald / SNS Group)
Sordoni, the Argentine international tighthead, joined the club in pre-season on a short-term basis after an injury-interrupted spell in France with Mont de Marsan. The 24-year-old has signed a two-year contract.
Hiddleston, 20, joins Glasgow on a partnership contract with FOSROC Super6 side Stirling Wolves.
The Dumfries-born hooker was part of the Glasgow side that won the Junior 1872 Cup last year and is a Scotland U20 international.
Gregor Hiddleston is a Scotland Under-20 international. (Photo by Ross Parker / SNS Group)
Glasgow coach Franco Smith said: "Lucio has impressed us with this work ethic and a grit in both games and in training and has thoroughly earned his long-term contact with us.
"Gregor is someone the club have been watching closely during his time with the Stirling Wolves and we're pleased to be able to offer him the opportunity to grow and develop as part of our squad."