Parisse, 39, plans to hang up his boots at the end of the season, bringing the curtain down on an extraordinary career which has seen him capped 142 times, play in five Rugby World Cups and win two Top 14 titles. The No 8 will join the Toulon coaching staff but is eyeing one last hurrah at the Aviva Stadium.
Baptiste Serin, the Toulon scrum-half, said that Parisse deserves to go out as a winner. "Of course, he's one of the guys who is retiring or leaving," said the France international. "If we win something, we want to do it for them. Give Sergio a good finish. He's one of the reasons we want to win, obviously. We hope to lift the trophy at the end of the match. It's important to smile, have that sort of coming together with the fans, when we get home if we win. It will maybe help us discover what being in Toulon is about. The expectation with that and will also give is the desire to keep going the next step to win titles."
Parisse has enjoyed a glittering club career in France, most notably in his 14 seasons at Stade Francais. As well as the two Top 14 titles, he skippered the Paris club to their victory over Gloucester in the 2017 Challenge Cup final at Murrayfield. But it is a trophy that has eluded Toulon, who Parisse joined in 2019. This will be their fifth Challenge Cup final. They lost last year's final to Lyon in an all-French affair in Marseille despite enjoying the lion's share of the support in a tournament record crowd of 51,431. They also lost to Bristol in the 2020 final, to Biarritz in 2012 and Cardiff in 2010.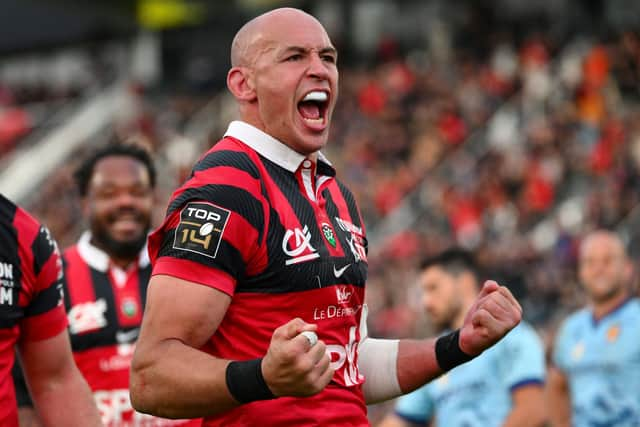 The Toulon fans are likely to be outnumbered by those from Scotland in Dublin on Friday but Serin is not overly concerned. "The stadium was full for the last final and we lost. It's true we would have liked to have more Toulon fans there [at the Aviva], it's not a way to guarantee victory having your own fans there. We would have preferred the stadium to be chock-a-block with Toulon fans but we're focused on the objective and not what surrounds the final. We're focused on ourselves and what we have to do."
The French side come into the match on the back of a 43-7 league defeat by Finn Russell's Racing 92. They rested several key players for the match - including Parisse - with an eye on the final but the defeat came at a cost, with Toulon's hopes of making the Top 14 play-offs now in grave doubt. Serin said it would not dent confidence for the Glasgow game. "There were little inaccuracies that meant we paid heavily," said the scrum-half. "I don't want to talk about the Top 14, but it won't have any effect on the match to come. If we focus on just that game, it won't affect the squad, the squad is confident, we're in the same place compared to the Castres defeat and then we played Treviso [in the Challenge Cup semi-final, which Toulon won 23-0]."