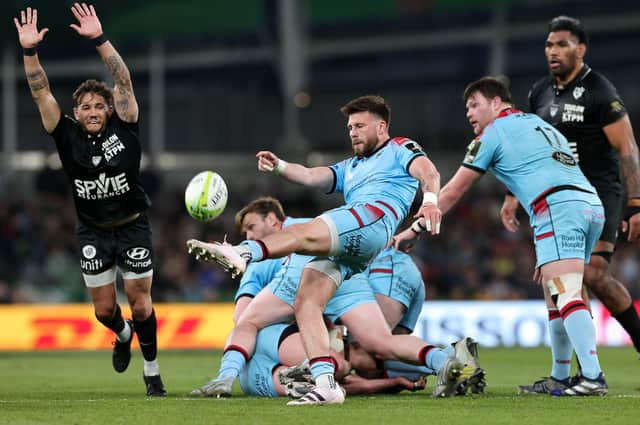 Matches are won or lost by players, not by coaches. Of course, coaches do have a part to play, both in preparation and selection. It is easy to be wise after the event, especially for the armchair critic, but the selection for the Toulon final last week was surprising and, in retrospection, ill-judged. Richie Gray has been the outstanding lock in the URC this season, secure when Glasgow have had had the throw-in and frequently disrupting or stealing opposition ball. As it happened Glasgow's line-out functioned badly; Gray was surely missed, for his experience of big matches as much as for his skill. Glasgow have a rich crop of back-row forwards so that it has been difficult to know who best to start, but omitting Rory Darge from the starting XV seemed a strange decision. He is the best No 7 available to Glasgow and Scotland. To leave him on the bench was as strange as if Leinster or Ireland were to consign Josh van der Flier to bench duty.
Moreover, even if there was good reason to start without Gray and Darge, they should surely have been brought on at the start of the second half when there was still a chance of turning things round, rather than being left till just after the hour-mark when the game was surely irretrievable lost.
His selection of George Horne rather than Ali Price at scrum-half was also questionable, to my mind anyway. Admittedly, Smith has done this consistently and been justified by results. Admittedly, a great many Glasgow fans have always preferred Horne to Price. Horne is a wonderful player on the front foot, fast, daring and inventive, but he is less effective and has indeed rarely looked convincing when his side are on the back foot. Then he often tries too much and makes mistakes. Of course, starting with him might have worked if Glasgow as a whole had started the game well; alas, they didn't.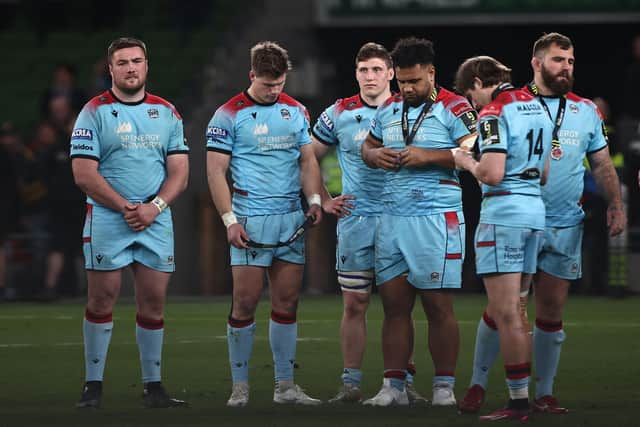 Ali Price – a Lions Test scrum-half, let's not forget – may not have Horne's flair, even though he is himself sharp in attack, but he is a much cannier and more resourceful player, a better box-kicker too, and this was a match in which whoever was at No 9 for Glasgow was always likely to have to do a fair bit of box-kicking. He has much more experience of playing against the best in Europe and indeed the world than Horne. He is a big-match player.
It is notable that though Gregor Townsend – Price's mentor in his early Glasgow days – now prefers London Irish's Ben White as his first-choice Scotland scrum-half, he reinstated Price back to the bench ahead of Horne for the final three Six Nations matches this year and I will be surprised if this isn't still the case come the World Cup in September. Indeed Price, like Greig Laidlaw before him, is the sort if scrum-half you need in what is likely to be a 50/50 game.
A 50/50 match might have been as much as Glasgow could reasonably hope for, even at home. The truth, however unwelcome this may be, is that the big French clubs – La Rochelle, Toulouse, Toulon and Racing 92 – will always be favourites to win against either Glasgow or Edinburgh, even though the odds may occasionally be upset. This is why I think Franco Smith got it wrong when he preferred Horne to Price in his starting XV. It is why I would also guess that, should White be unavailable for either of our World Cup games against South Africa and Ireland, Price would start at 9, rather than Horne, though Horne may quite probably start against Romania or Tonga. "Horses for courses "is a an old and often trustworthy racing adage.