England have always been hard to beat there, very very hard for Scotland. There was the occasional honourable draw, but after the Triple Crown match of 1938, we had to wait for the 19th Calcutta Cup game since the Second World War before we tasted victory there. Sometimes defeat seemed as certain as sunrise or sunset. Out of interest, I looked back 20 years to March 2003. We had a good team. We lost heavily to the side that won the World Cup a few months later. Even now, listing that England team may send a shiver down your spine. If other things were equal – which of course they aren't because players are bigger and heavier now – there's nobody in the England XV that will line up against Scotland today who would be sure of a place in Martin Johnson's team.
England had a poor autumn, ending with the team being booed by their own supporters. That led to the dismissal of their coach Eddie Jones, replaced by Steve Borthwick. "Motormouth gives way to strong silent man" might have been a headline. Few tears were shed in England, but there was disappointment in Scotland. Not only did it seem that Jones had lost his way, but we were aware that a change of coach may be stimulating as happened when Frank Hadden replaced our Aussie motormouth, Matt Williams.
So Borthwick is the new broom that may sweep clean. There's a mixture of old and new hands in his XV. It has perhaps been weakened by injuries which have deprived him of Henry Slade, Elliot Daly and Tom Curry, but on paper it still looks a strong side. It's rarely easy to win away in the Six Nations and Scotland have always found it harder than most.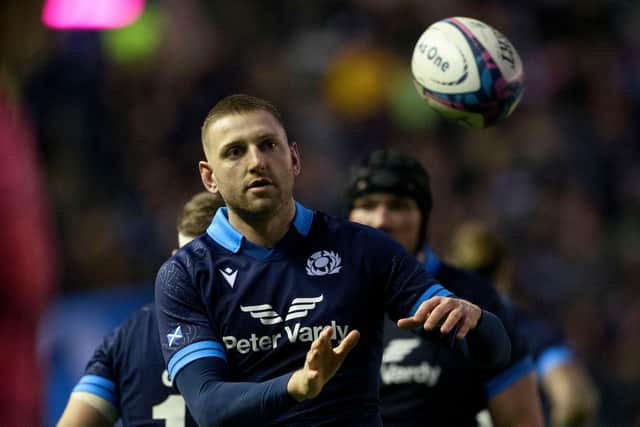 Nevertheless, there is more reason for optimism than usual. Scotland head coach Gregor Townsend's selection is a bold one. He has omitted two of his most trusted players, Chris Harris and Ali Price, both Lions; likewise, he has judged that two other Lions, Zander Fagerson and Hamish Watson, are not yet match fit after being in the care of the medicos. What he has done is pick players in form – Huw Jones, Ben White and Luke Crosbie – while in Fagerson's absence he has turned to the veteran WP Nel who, unusually for a prop these days, played the full 80 minutes when Edinburgh beat Saracens two weeks ago. That match doubtless confirmed his capital team-mate Crosbie's place. He had a terrific game in both attack and defence.
With Jones and Sione Tuipulotu in the centre this is – even in the regrettable absence of winger Darcy Graham – the most attacking team Gregor has fielded in his time as Scotland's coach. It looks as capable of scoring tries against anyone as the 1999 team which won the last Five Nations title and in which he himself starred scoring, indeed, a try in ever match.
This is a team picked to play fast and to be dangerous on the counter-attack if England should kick loosely. That said, much will, as ever, depend on the forwards' ability to achieve at least parity and to provide quick ball from the breakdown. The back-row of Ritchie, Crosbie and Matt Fagerson is well-equipped to do this. The line-out should be secure, assuming that George Turner throws accurately, and it's a rare match in which Richie Gray doesn't steal opposition ball at least once. There may be some doubt about the set scrum, but the outcome of scrums nowadays depends on the referee's judgement and whims as much as on the performance of the players. It would be nice to see the Scottish forwards springing a surprise by providing Ben White with that modern rarity: a quick heel.
The forecast is for a mild dry afternoon with only a light breeze, ideal for a fast running game. Of course, the quality of all matches depends to some extent on the quality of the refereeing, good enough, one hopes, for interventions by the TMO to be rare. We must all hope that the balance of the game isn't destroyed by the production of the referee's red card. And of course we must hope, even pray, that Finn Russell is in his brightest form. If the magician is able to take command of the match, Scotland will win. At the same time, we should be wary of his counterpart, young Marcus Smith. One day he is going to play for England as he does for Harlequins; but not this afternoon, one hopes.