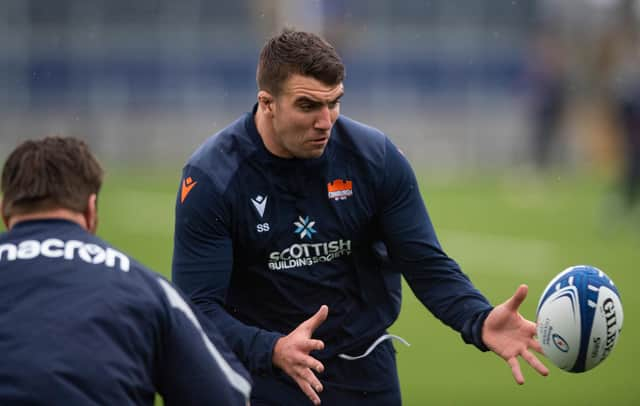 It is perfectly possible, for example, that they should lose both away to Castres on Sunday and at home to Saracens a week later and yet still go through to the knockout stages.
But Sam Skinner, for one, is unwilling to contemplate such a scenario. Instead, the Scotland lock believes his team should keep it simple, by going all out to win both of those games – an achievement which would likely guarantee a top-four finish in Pool A and thus give them a home draw in the next round.
"This competition is about winning every game pretty much, so it is vitally important we get a win away in Europe this weekend," Skinner said. "A win in France is one of the toughest places to go, and when you look at Castres' home record it is pretty strong, so it will be an extremely tough game for us.
"I have played them before. They are a quality side and we are getting really excited for it."
Notwithstanding Skinner's insistence that a win is the only outcome they are willing to contemplate, Edinburgh will go into Sunday's match in a confident frame of mind given they are already within touching distance of qualification. They have six points from their two matches so far – a losing bonus at Saracens and the full five points from their home win against Castres – and seven points were enough last season for a team to qualify in eighth place for the last 16.
Castres, conversely, are bottom of Pool A with only an outside chance of qualifying. In such circumstances, they might be tempted to rest some of their key players – but even if they do that, Skinner is sure they will be very competitive on their own turf.
"They played a rotated side at our place and were still pretty strong," he added. "So we would be pretty foolish to think of nothing less than facing a pretty strong outfit at the weekend."