Ali Price deserves to be a Lion after showing his resilience and maturity for Scotland
I recall a short on-field interview with Ali Price after, I think, a Glasgow match in the spring of 2016. The interviewer suggested there was talk of him being a Lion that summer. "Me a Lion?", he laughed and added something like "don't be silly". Well, now he is a Lion, deservedly, though some, even here in Scotland, are surprised by his selection. He has many good qualities and one I would highlight is his resilience.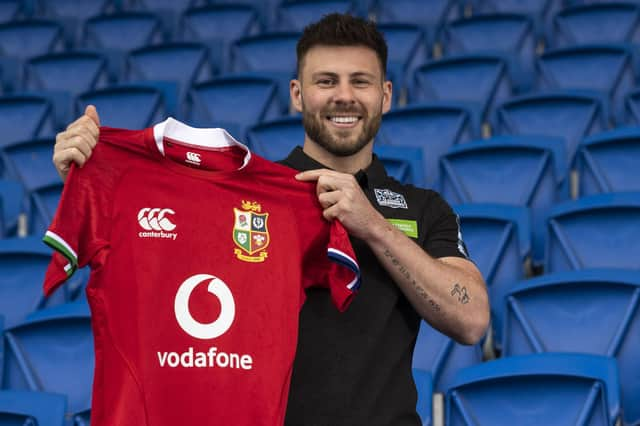 In the first ten minutes against England at Twickenham, he had two defensive kicks charged down by Maro Itoje – a start to the Six Nations that might daunt anyone. He ended the game, playing the full 80 minutes and controlling the last quarter-hour in masterly fashion. It was a performance of great maturity. I hope he gets more opportunities early than Ian McGeechan as head coach gave Mike Blair on the last Lions tour of South Africa.
Few will ever be fully satisfied with the selection of a Lions squad. There are always players unlucky to miss out. A list this time might include Kyle Sinckler, Jonny May and Jack Nowell from England, Johnny Sexton, Garry Ringrose and James Ryan from Ireland, Josh Navidi and Jonathan Davies from Wales, and Jonny Gray and Jamie Ritchie from Scotland. None of these would seem out of place in a Lions Test XV, let alone a 37-man touring squad. Yet, even a brief look at those who have been preferred to them doesn't suggest the selectors have made strange or indefensible choices.
Take Sinckler whose omission has been most fiercely criticised in England. Well, the three tight-heads going are Tadhg Furlong, judged by many the best in the world; his Irish deputy Andrew Porter who has the advantage, rare these days, of being happy either side of the scrum, and Zander Fagerson, whose outstanding match in Paris probably tipped the scales in his favour. A tight-head who can impose himself on French forwards and carry more often and further than any other forward on the day, is not easy to overlook. Moreover, like his younger brother Matt, he isn't ever known to take a backward step.
It seems that one reason for the selection of Fagerson and Rory Sutherland is that the Scottish front row conceded fewer penalties than any other in the Six Nations. If we are honest, few of us who watch on TV or from the side-lines are competent to judge the performance of props and hookers. We see the outcome of the set scrum and catch a few highlights at other times. But much goes unremarked. Even with video and replays, we are almost as reliant on somewhat vague general impressions as the selectors of international teams were in the old amateur days. Still, even with these reservations, there's no good reason to doubt the selection of the two Scottish props.
If I say Sutherland's is especially welcome, that's no reflection of Fagerson. It is first because Sutherland has had to survive and recover from several injuries, one so severe that it was doubtful if he could ever even hobble on to a rugby field again, and second that he is a Hawick man, and as such a front-row successor of two all-time greats, Hugh McLeod, a Lion in 1955 and '59, and Colin Deans, a Lion in 1983, and named as captain for the 1986 tour of South Africa that never was.
I doubt if Gatland and his assistants set out with the intention of naming a nationally-balanced squad, but having one is surely a good thing. It means there is no dominating national group and no other with so few representatives that they may feel like poor relations. Gatland has always seemed a bit doubtful about players with a reputation for being difficult. Sam Warburton, his captain for both Wales and the Lions, has written of Gatland telling him that candidates for selection should be good people as well as good players. This is surely even more important this summer, given the restrictive conditions that Covid will impose on the touring party. The last weeks of the tour will be demanding for many since there is no provincial match after July 17. So a dozen or so players outside the Test squad will be required only for training and practice. There has to be a very strong squad spirit and sense of togetherness if some are not to be more than a little disgruntled.
At such times senior players who find themselves surplus to requirements for the Tests (always barring injuries to others) have a very important role to play.
Meanwhile, it's good to have a Lions selection that even those of our fellow-Scots who are quick, and sometimes even eager, to feel hard done-by can approve. Questions may still hang over the tour, but for the moment at least the forecasts seems to be "set fair".
Comments
 0 comments
Want to join the conversation? Please or to comment on this article.