Adam Hastings is focused on Glasgow's game v Leinster but would jump at Scotland recall
Adam Hastings believes he may have to play several more games for Glasgow before winning a Scotland recall, but has admitted he would jump at the chance to be involved against France next Sunday.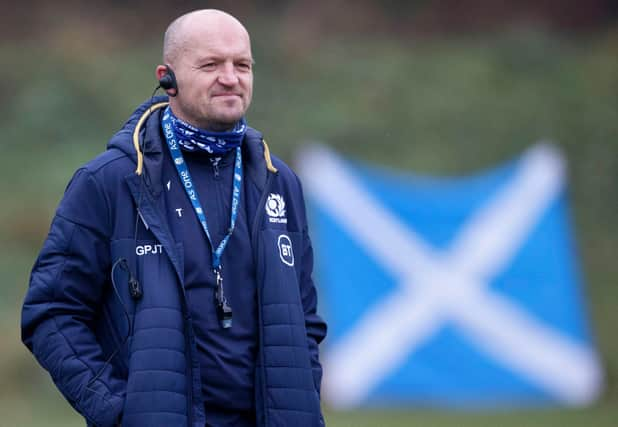 The 24-year-old played more than an hour in the Warriors' 13-19 defeat by Ulster on Friday night in his first game back since injuring a shoulder at the end of October. It remains to be seen if the quality of the stand-off's play and his match fitness are enough to convince Gregor Townsend, inset, to include him in the matchday 23 for the Six Nations match in Paris as back-up to Finn Russell in place of Edinburgh's Jaco van der Walt, although the head coach has already shown how much he values Hastings' involvement by inviting him to train with the national squad before the games against England and Wales earlier this month.
Hastings himself, however, is not presuming that a recall will come this week. "I've not really thought about it, to be honest," he insisted after the game at Scotstoun. "I was very focused on this week in training, on doing my best for the team.
"I'm kind of looking at the Leinster game [also next Sunday] at the moment and being involved in that. But if I'm pulled in, I'm pulled into camp and yeah, I'll go from there.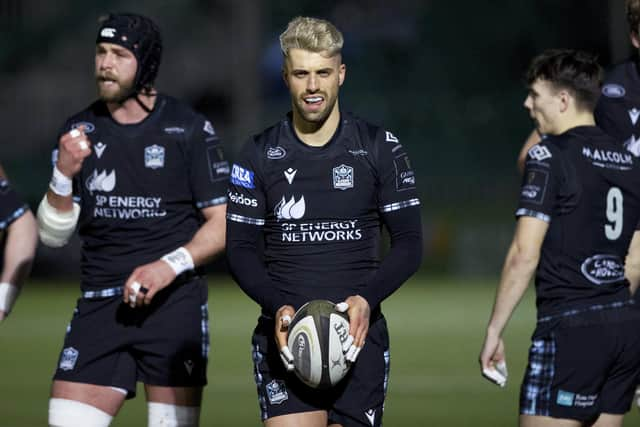 "Gregor's good at making sure he's keeping tabs on everyone and how they're going and checking in. I've spoken to him maybe a handful of times on the phone about how my rehab was going – not so much about rugby things.
"But I've been in camp two out of the past three weeks with the boys, just kind of helping them prepare for games. That was really good. He brought me in and changed up my rehab a little bit. I think I'd had 12 weeks on the bounce at Glasgow doing rehab, so he brought me in and it was refreshing and nice to be back in with the squad."
While prepared to be patient, and possibly wait until next month's home games against Ireland and Italy before playing for Scotland again, Hastings admitted that his low-key involvement in recent weeks had whetted his appetite for the Test arena.
"Yeah, hugely, I think. Specially even more after they beat England in that first game, I wanted to get back as quickly as possible, and if there was any chance I could play a part in the Six Nations, I was going to make sure that I got myself fit. I've done that, and I think it's now about putting in performances for club first and foremost.
"If I get picked, I get picked. If I don't, I don't, and I'll be fully focused on the next game."
If he were allowed to choose that next game himself, though, there is no doubt which one Hastings would opt for, as he confirmed when asked if he would agree to go to France should Townsend asked him.