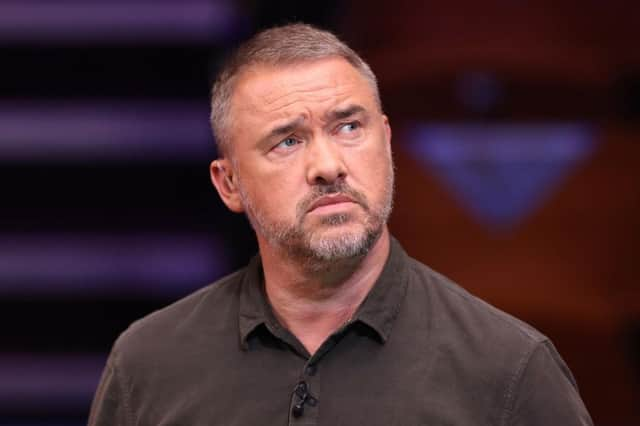 The top 16 players in the world rankings automatically qualify for the lucrative tournament, but are joined by another 16 potters who win through the qualifying process.
And this year sees some big names looking to qualify the hard way.
Here's everything you need to know.
When are the World Snooker Championships qualifiers held?
The qualifiers take place from Monday, April 3, and end on Wednesday, April 12, just three days before the tournament proper kicks off.
Where do the qualifiers take place?
The 2023 qualification tournament takes place at the English Institute of Sport, Sheffield.
Can I watch the qualifiers on television?
The World Championship qualifiers will be streamed on the Eurosport website and on Discovery Plus.
Has a qualifier ever won the Snooker World Championship?
Just three qualifiers have ever won the tournament, namely Alex Higgins (1972), Terry Griffiths (1979), and Shaun Murphy (2005).
What famous players are taking part in the qualification process?
Several of the biggest players the sport has ever seen are playing in the qualification rounds this year – led by seven-time world champion Stephen Hendry.
The Scottish legend will be joined by former top 10 players Marco Fu, Ken Doherty, Fergal O'Brien, Jimmy White, Dominic Dale, Matthew Stevens, Graeme Dott, Stephen Maguire, Barry Hawkins and Ding Junhui.
When is Stephen Hendry playing?
Scotland's Stephen Hendry's first qualification match is against James Cahill in the evening session (starting at 7pm) on Wednesday, April 5.
If he wins that game he'll go on to face Lei Peifan in the afternoon session (starting at 2.30pm) on Saturday, April 8, for a place in the third round.
He'll need to win four consecutive matches to successfully qualify.
What is the format?
All matches in the qualification tournament are best of 19 frames (first to nine).
The first round sees the players ranked 81-112 play against the 113-144 seeds.
In the second round the first round winners take on the players ranked 49-80.
The third round the 32 second round winners take on the players ranked 17-47.
The final round sees the third round winners drawn against each other for a place at the Crucible.
Here is the full qualification draw:
John Astley v Steven Hallworth
Himanshu Dinesh Jain v Daniel Wells
Marco Fu v Martin O'Donnell
Andres Petrov v Stan Moody
Jamie O'Neill v Bulcsu Revesz
Dean Young v Haydon Pinhey
Mohamed Ibrahim v Anton Kazakov
Dylan Emery v Hai Long Ma
2.30pm (and 2.30pm, Tuesday 4 April)
Michael Judge v Florian Nuessle
Asjad Iqbal v Jenson Kendrick
Aaron Hill v Baipat Siripaporn
Allan Taylor v Filipp Kalnins
Muhammad Asif v Iulian Boiko
Alfie Burden v Rebecca Kenna
Adam Duffy v Billy Joe Castle
David Lilley v Rory McLeod
Andy Lee v Andrew Higginson
Sean O'Sullivan v Liam Graham
Peng Yisong v Michael Georgiou
Sanderson Lam v Liam Pullen
Dechawat Poomjaeng v Mink Nutcharut
Barry Pinches v Ross Bulman
Ashley Hugill v George Pragnell
Fergal O'Brien v Liam Davies
Zak Surety v Farakh Ajaib
Ken Doherty v Reanne Evans
Ben Mertens v Victor Sarkis
Ryan Thomerson v Ian Martin
James Cahill v Stephen Hendry
2.30pm (and 2.30pm Thursday 6 April)
Craig Steadman v Astley/Hallworth
Ben Woollaston v Jain/Wells
Jimmy White v Fu/O'Donnell
Zhang Anda v Petrov/Moody
Andy Hicks v O'Neill/Revesz
Peter Lines v Young/Pinhey
Mark Joyce v Ibrahim/Kazakov
Si Jiahui v Judge/Nuessle
Dominic Dale v Iqbal/Kendrick
Michael White v Hill/Nuanthakhamjan
Stuart Carrington v Asif/Boiko
Alexander Ursenbacher v Burden/Kenna
Gerard Greene v Lilley/McLeod
Duane Jones v Pagett/Yang
Jackson Page v Brown/Muir
Louis Heathcote v Lee/Higginson
David Grace v O'Sullivan/Graham
Mark Davis v Peng/Georgiou
Mitchell Mann v Lam/Pullen
Matthew Stevens v Poomjaeng/Mink
Fraser Patrick v Pinches/Bulman
2.30pm (and 2.30pm Saturday 8 April)
Lukas Kleckers v Hugill/Pragnell
Scott Donaldson v O'Brien/Davies
Hammad Miah v Doherty/Evans
Julien Leclercq v Mertens/Sarkis
Elliot Slessor v Thomerson/Martin
Lei Peifan v Cahill/Hendry
2.30pm (and 2.30pm Monday 10 April)
TBC [Ding Junhui, Gary Wilson or Ryan Day] v TBC
Round 4 – to be confirmed