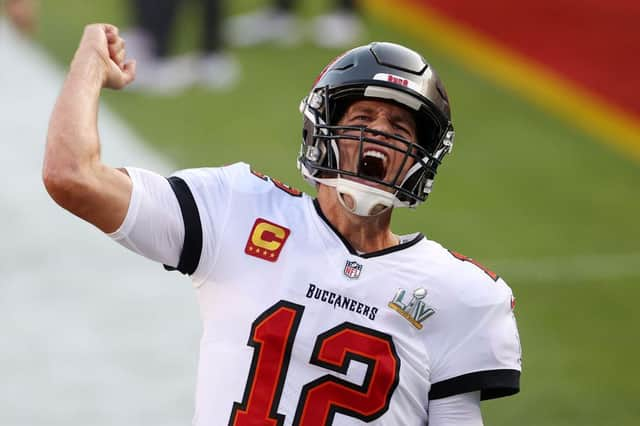 This week (7 February) saw one of the biggest fixtures in sports beamed into homes across the world.
Lapsed NFL fans – or those who previously had no interest in the sport – may have found themselves drawn in by the pageantry of it all. So just when can we all look forward to more Gridiron action?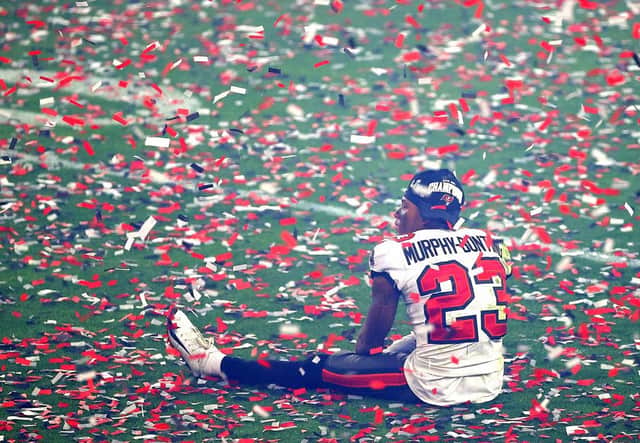 Here is everything you need to know.
When is the 2021 NFL season?
If you're buoyed with a newfound interest in American Football since the Super Bowl, unfortunately it's going to be a bit of a wait until the next season kicks off proper.
The season is scheduled to begin on Thursday 9 September 2021 with the NFL Kickoff Game, which traditionally features the defending Super Bowl champions getting proceedings underway at their home stadium.
That means in 2021 the game will be held at Raymond James Stadium in Florida, the home of the Tampa Bay Buccaneers, who clinched the win at this year's Super Bowl.
If you want some NFL action before then, look out for the preseason, which is expected to begin with training camps scheduled to be held from late July through until August.
A Pro Football Hall of Fame Game is also expected to be held on 5 August 2021 between Dallas and Pittsburgh, a game that was previously scheduled to be held in 2020 before it was cancelled due to Covid-19.
When will the next Super Bowl be?
The length of the season is still a matter of debate. It's currently pencilled in as a 16-game season due to the ongoing Covid-19 pandemic, but the league could decide to expand the season by one game, making it a 17-game season.
This decision will affect the timing of Super Bowl LVI. If the season sticks to its current length, the championship game will be held on Sunday 6 February 2022.
An extension to the league would push the game back by a week to 13 February. Either way, it will be played at the SoFi Stadium in Inglewood, California, the home stadium of the Los Angeles Rams.
Organisers will be hoping to fill the stadium's 100,000+ capacity as much as the coronavirus crisis will allow by that time.
Will there be international games?
One of the highlights of the season for overseas fans are the international games, which allow fans in other countries like the UK to get a taste of NFL action when league games are played abroad.
Last season, five games were due to be played outside of the US – including four in London – but these plans were abandoned as the effects of the Covid crisis became more apparent.
The cancellation meant it was the first year since 2007 that Wembley had not hosted at least one NFL regular-season game, and games were also due to be held at Tottenham's stadium.
NFL commissioner Roger Goodell said at the time there were concerns over the safety of bringing in such a large travelling party and enforcing protocols at stadiums not under NFL control.
A similar fate may yet await plans for the coming season, but Goodell has said he hopes the games, which generally take place in October, can go ahead this season.
"We are planning for international games in 2021, that's the approach we're going to take," he said. "We're obviously going to stay in close contact with our partners in the UK… and make sure that we are doing that safely.
"If at any point we don't think we can execute on it safely we will make that determination… We hope to get back there and we're planning for it and we'll make that decision whenever we have enough information to do so."
How can I watch the 2021 season in the UK?
There are a good number of ways you'll be able to watch the 2021 NFL season in the UK.
Sky and the NFL's five-year partnership will continue, with the broadcaster once again running its Sky Sports NFL channel during the season.
Sky will show a minimum of five live games each week, including every Thursday Night, Sunday Night and Monday Night Football, and every minute of every playoff game, Pro Bowl and Super Bowl live.
Amazon will continue to stream the 11 Thursday Night Football games through its Prime Video and Twitch services, and in terms of terrestrial TV, Channel 5 has secured the rights to broadcast Monday Night Football Live, as well as its own weekly highlights show.
The BBC will continue to provide a weekly highlights show and live coverage of the Super Bowl.