Vincent Jackson: what happened to the former Tampa Bay Buccaneers NFL star who has died aged 38?
No cause of death has been confirmed but a medical examiner said there were 'no signs of trauma'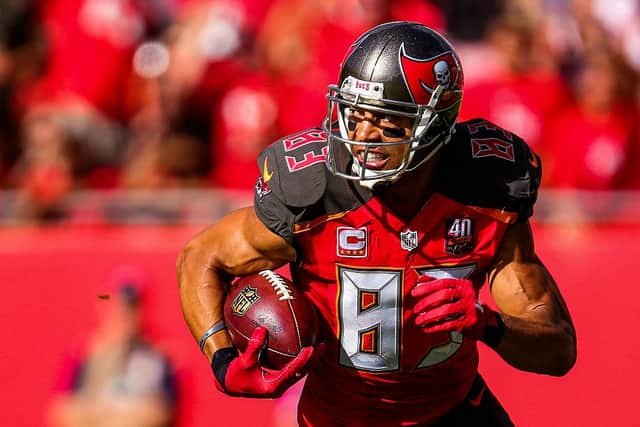 The wide receiver who also played for the San Diego Chargers was found at a hotel complex in Brandon and an investigation into his death is now underway.
Sherriff Chad Chronister of Hillsborough County said "my heart aches for the many loved ones Vincent Jackson leaves behind, from his wife and children to the Buccaneers nation that adored him."
"Mr Jackson was a devoted man who put his family and community above everything else."
What happened to Vincent Jackson?
Vincent Jackson was reported missing by concerned family members of February 10.
He was found two days later by the Hillsborough County Sheriff's Office at the hotel complex. Officers assessed the players well-being before cancelling the missing persons report.
Jackson was found dead in his hotel room on February 15.
The Hillsborough County medical examiner's office has not yet ascertained a cause of death but said Jackson's body showed "no sign of trauma".
How have his former teams reacted?
Vincent Jackson saw out his career at the Tampa Bay Buccaneers where he spent five seasons.
The team, who won its second Super Bowl earlier this month, released a statement following the news.
It read: "Vincent was a consummate professional who took a great deal of pride in his performance on and off the football field.
"Vincent was a dedicated father, husband, businessman and philanthropist, who made a deep impact on our community through his unyielding advocacy for military families, supported by the Jackson In Action 83 Foundation."
Jackson also played the first seven seasons of his career with the San Diego Chargers.
A statement from the California franchise read: "We are shocked and deeply saddened by news of Vincent Jackson's sudden passing. Vincent was a fan favorite not only for his Pro Bowl play on the field but for the impact he made on the community off of it.
"The work he has done on behalf of military families through his foundation in the years since his retirement has been an inspiration to all of us.
"We simply cannot believe he's gone, and our hearts go out to his wife, Lindsey, their children, his parents, former teammates and everyone whose lives were touched by having known Vincent."
The San Diego selected Vincent Jackson in the second round of the 2005 NFL draft.
He played seven seasons with the team, twice earning a spot at the Pro Bowl. During his time with the Chargers he made 37 touchdowns, the seventh most in the franchise's history.
He swapped San Diego for Tampa Bay in 2012 where he scored a further 20 touchdowns and earned another Pro Bowl spot.
He retired from the game in 2018.