Tokyo Olympics 2021: Will the Games go ahead amid coronavirus concerns?
With less than 100 days to go until the Olympic Games, there are still a huge number of questions for the IOC and organisers with Japan fearing a fourth wave of coronavirus
Tokyo is now on the final straight. A one-year delay to the 2020 Olympics should have given organisers some breathing space but with less than 100 days to go now before the opening ceremony, we take a look at how Japan is shaping up ahead of the Greatest Show on Earth landing on its doorstep.
How prepared is Tokyo to host the Olympic Games?
The organising committee have faced numerous challenges. The obvious global pandemic and one-year postponement has been a huge issue but Tokyo 2020 also had to replace their president, after he resigned after making sexist remarks, while the opening ceremony director also resigned over inappropriate comments aimed at a female actor.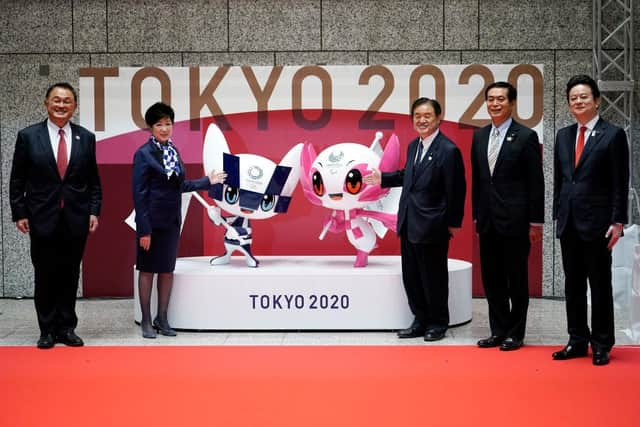 The committee have since appointed a female president in Seiko Hashimoto and added 12 new women directors to the board.
Venues and stadiums are ready, although the traditional preparatory test events have been affected by Covid-related concerns.
The International Olympic Committee (IOC) has released a first draft of its 'playbook' explaining the many rules that must be followed in order to ensure a "safe and successful" event this summer.
Among the measures include a request that spectators refrain from singing or cheering and instead only clap for competitors. Hugging and shaking hands between athletes will also be prohibited.
How many Covid cases does Tokyo have? How is the vaccination rollout?
Covid in Japan has been much less severe than in many other countries around the world. The total number of Covid-related deaths recorded in the country as of early April was around 9,300.
However, the infection rates in the Tokyo metropolitan area have been on the increase, reaching their highest numbers since the beginning of February, as Japan battles a looming fourth wave. The country passed 500,000 total coronavirus cases on Saturday, and authorities have been a tightening of their Covid-19 restrictions as daily infections grow, including around restaurant and bar opening hours.
Hideaki Oka, a professor at Saitama Medical University, said Japan may not be able to contain the latest wave before the Games begin on July 23.
Prime Minister Yoshihide Suga has pledged to secure 100 million vaccine doses by the end of June. However, so far Japan has only vaccinated about 1.1 million of its 126 million people – less than 1% of the population. Only 0.4% have received two doses.
In comparison, China has administered 171 million vaccinations, and India has given out 108 million doses.
Will the Games go ahead?
Yes, as things stand. With the publication of the playbooks, organisers are all set to push ahead with the opening ceremony on 23 July.
However, a senior member of Japan's ruling party has said that cancelling the Tokyo Olympics "remains an option" if the coronavirus pandemic continues to worsen.
"If it seems impossible to do it any more, then we have to stop, decisively," Toshihiro Nikai, secretary general of the Liberal Democratic party, said in a TV interview that has yet to be aired.
That is at odds with the Japanese government, Tokyo 2020 organisers and IOC – all of which insist that the delayed event will open as planned, albeit in a very different way.
The biggest has been the decision to prohibit international spectators and volunteers from travelling to Japan for the Games while organisers could even limit numbers of local spectators.
Various opinion polls over the last year have consistently revealed that the majority of Japanese citizens are not in favour of going ahead with the Games with the most recent survey saying 60% were against it.
Only one nation has announced so far that it will not take part – North Korea.
Will athletes be tested?
The playbook states that international participants will need a negative Covid-19 test within 72 hours before they travel to Japan, where they will be retested. However, athletes will not be required to quarantine for 14 days after arriving in Japan, unless they have breached the country's Covid-19 precautions or potentially been exposed to the virus.
During the Games, participants will be "tested for Covid-19 at different intervals".