Sportscotland 'deeply concerned' after arrest over alleged racism at cricket match
Sportscotland says it is "deeply concerned" about reports of alleged racist abuse during a match at Greenock Cricket Club over the weekend.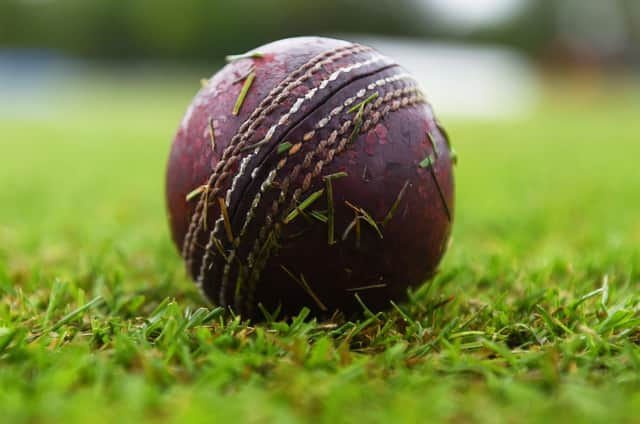 A man has been arrested and charged after Majid Haq, who was the standing umpire, was claimed to be the victim of a racial slur following a decision he made during the match. The former Scotland internationalist says he was referred to as a "f***** cheating p*** and released a statement through his lawyer Aamer Anwar that read: "I appreciate the word is already out about the incident at Greenock on 12 August. There is already far too much misinformation out on social media, particularly regarding racism issues in cricket, and therefore I felt it important to put this out. After making a decision as standing umpire, I was called a f***** cheating p***. It was incredibly upsetting, not just for me but also for the numerous players of Pakistani descent in earshot."
Following the incident, a Police Scotland spokesperson said via the Daily Record: "A 63-year-old man has been arrested and charged in connection with racial abuse which is alleged to have happened in Brisbane Street, Greenock on Saturday, 12 August, 2023. A report will be submitted to the Procurator Fiscal and the man he is expected to appear in court at a later date."
The allegations come on the back of last year's review of Cricket Scotland, triggered by complaints by Haq and another former Scotland cricketer Qasim Sheikh of racism, which subsequently found more than 400 examples of institutional racism.
In the wake of the latest incident, a spokesperson for sportscotland said: "Racism has no place in sport or society. We are deeply concerned about recent reports in relation to racism in Scottish cricket and it is vital all complaints of this nature are robustly investigated and dealt with appropriately and as a matter of urgency. We are in close contact with Cricket Scotland relating to events of this weekend. Sport should be a fun and welcoming place for all, free from racism, discrimination and inequalities and we will continue to support Cricket Scotland as it addresses these issues."
Cricket Scotland released their own statement that read: "Racism has no place in sport or society. It is a scar on cricket, and Cricket Scotland is wholly committed, along with our partners, to eradicating racist behaviour and attitudes from our game.
"As this incident is now part of a live criminal case, Cricket Scotland is unable to comment further. However, the governing body can confirm it is working in conjunction with the CSMOA, WDCU and Greenock Cricket Club to ensure internal disciplinary proceedings proceed swiftly and appropriately, following due process.
"The Support in Sport service offers free help and guidance to Cricket Scotland staff and players. A dedicated phone number – 07702 565916 – is available for anyone who requires support. For those involved within the club game in Scotland, free webinars and resources are available to access from Opening Up Cricket and SAMH."