Neil Gourley makes splash in men's 1500m - but it's different story for Laura Muir
As thunder roared and lightning flashed, Neil Gourley cut a sodden path though Manchester's monsoon to claim the men's 1500 metres title at the UK Athletics Championships on Sunday night.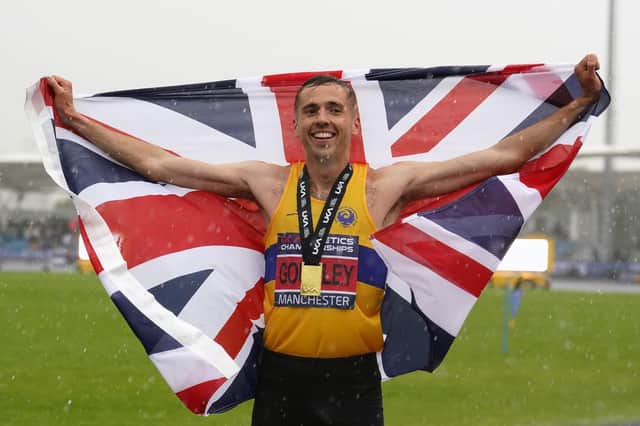 Keeping his powder dry until the closing lap, the Glaswegian deployed his pace to earn a victory in 3:46.16 which secured his selection for next month's world championships in Budapest. Now based in Arizona where the desert sees only baking sun for months on end, this took the 28-year-old back to dreich nights at his boyhood club of Giffnock North.
"I have not had racing conditions like that for a while so it was fun," said the European indoor medallist. He will be joined at the worlds in this event by runner-up Elliot Giles and by Olympic medallist Josh Kerr, who opted for a jaunt over 800 and came fifth. "Given what others have done this season and the condition Josh Kerr feels he's in, I knew I needed to be top two," Gourley underlined.
No details were provided but Laura Muir hinted there are systematic issues to address before she ventures to Budapest. Dominant domestically for so long over 1500 metres, the Olympic silver medallist was defeated by a compatriot for the second time in seven days in Manchester, overpowered by Katie Snowden as the Scot's British title was ripped away.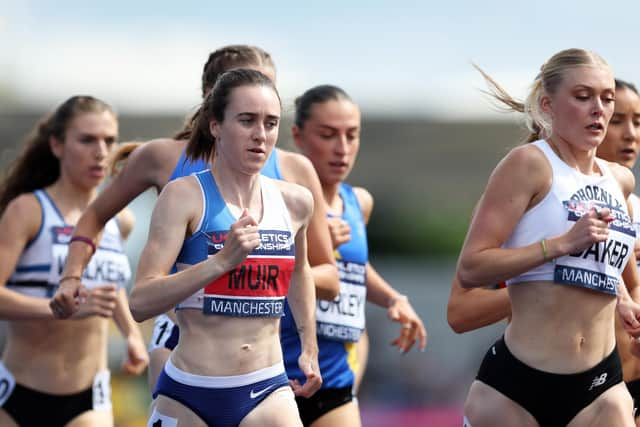 "I needed to get a bigger break with the wind shaking on me, then I was doing a lot of work," acknowledged the 30-year-old, who clocked 4:10.24, said. "But Katie's probably a sub four-minute runner. Honestly, I've got to be properly on it when you're against that calibre of people. And unfortunately I fell a bit short."
Elsewhere for the Scots, Jemma Reekie booked her ticket to the global jamboree in taking silver behind Olympic silver medallist Keely Hodgkinson following a compelling duel for the women's 800m title.
Meanwhile, Zharnel Hughes revealed he has ended up in hospital in the pursuit of glory after underlining his World Championships credentials.
The 27-year-old is the fastest man in the world this year over 100m having clocked 9.83 seconds in New York last month. That broke Linford Christie's 30-year national record and Hughes ran 19.77 seconds to win the 200m title at the British Championships on Sunday.
It completed the double after his 100m victory on Saturday. His time in the 200m was just a tenth of a second behind Noah Lyles' world lead but would not have counted because of the 2.3m/second wind. But Hughes, who needed a trip to hospital in Jamaica earlier this year after a punishing training session, knows he is a contender for titles at next month's Worlds in Budapest.
"I am the fastest man in the world and it didn't happen overnight," he said, aiming to end the 20-year British medal drought in the men's 100m at the World Championships. "It took a lot of hard work. If you were to see some of the clips of me training you will see why I'm so happy with the results.
"I push myself tirelessly. I ended up in hospital because I couldn't breathe, my sugar dropped a little bit but I'm here, excited and running fast. I was forcing myself to hit the times and the recovery times. That day was a difficult day for training. I over-exerted myself. I didn't pass out but I couldn't recover properly and every time I tried to get up I couldn't stand up for long.
"I'm grateful to see the rewards happening for the hard work. We still have time to go and I can get a lot faster. I know I'm in the shape to run 19 seconds, that's what is exciting. It can come again."