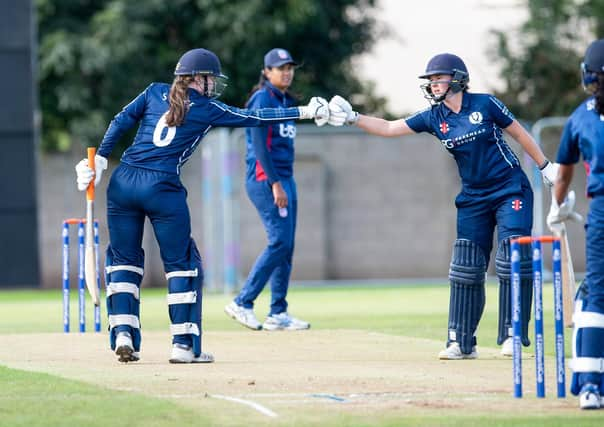 Scottish sisters Kathryn and Sarah Bryce have secured retainer contracts in English cricket for the summer.
The pair have signed for the East Midlands Regional Hub, part of the ECB's new women's elite domestic structure.
Kathryn, 22, and Sarah, 20, will receive year-round training and coaching support and play 50-over and 20-over tournaments against the other English hubs. There are eight hubs and the Bryces have been offered two of only 25 contracts in England. They will be released for international duty with Scotland as required.
Steven Knox, the Scotland women's head coach, said: "I'm delighted that Kathryn and Sarah have signed summer retainer contracts with the East Midlands Regional Hub. It shows what high regard both of them are held in down south as they are two of only 25 players in England to receive a retainer.
"Both of them thoroughly deserve these contracts and they're reward for all the hard work that they've put in both on and off the field over the past 12 months. They're both ranked in the top 20 in the world in T20 internationals for a reason so it comes as no real surprise to me.
"I hope that these contracts play a part in the continued development of Kathryn and Sarah and that Scotland and the East Midlands Regional Hub benefit from the players representing both teams and the experiences that they gain in doing so.
"With Covid-19 it's been a difficult summer so far, so it's nice to have some good news to report."