The 32-year-old Commonwealth Games gold medallist, who recently won the Berlin Half Marathon and is looking to emulate her mother Liz McColgan's London Marathon victory back in 1996, revealed she was a doubt for the race on Thursday evening and despite undergoing extensive treatment, the Dundonian has been forced to pull out of the event. It would have been McColgan's London Marathon debut and she is hopeful of being able to compete in it at another time.
McColgan said: "I was sort of hopeful to be honest. I have had a bit of knee bursitis back in February, March time and it was something I could run through. But I couldn't run through this. I've tried, trust me, but it has just got to the point where it is not going to be feasible to run a marathon this weekend."
McColgan had planned to run the 2022 London Marathon last October before being forced to withdraw due to a medical issue. The problem was identified as rebound hypoglycaemia, a common occurrence among endurance athletes which leads to reduced blood sugar levels and not enough glucose in the blood to meet the body's needs.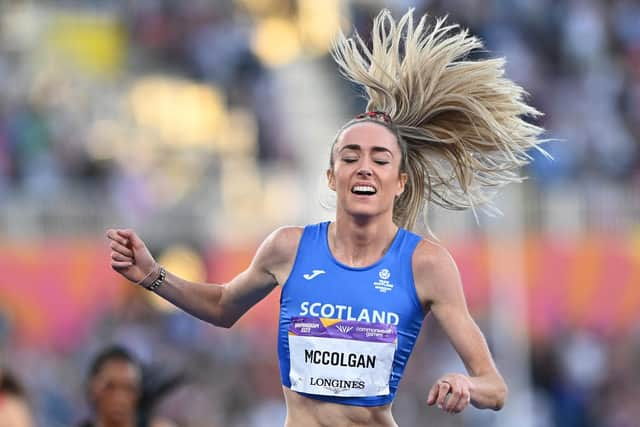 McColgan added: "There are a few factors that have come together to lie a bad storm. A whole host of things in the last three weeks have built up and this knee thing has been the final crack in the armour. I'm disappointed. I know I'm ready to run a good marathon. I'd have loved to have given it a go and see what happens.
"These things happened for a reason. There will be another marathon, they'll be another London Marathon in my future which hopefully I'll get the chance to perform well at. I've shed a lot of tears in the last two days. It feels tougher because I've missed two now, for two entirely different reasons. All elite athletes go through this, I hope one day I will be on that start line. I know I can run a good marathon and I know one day it will be in London."