Eilish McColgan breaks her own half marathon record with strong preparation for London
Eilish McColgan broke her own British record on her way to winning the Berlin Half Marathon.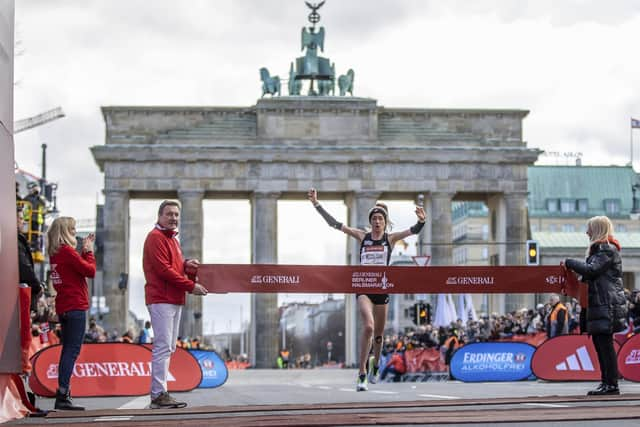 The Scot shaved 43 seconds off her previous best to complete the 13.1mile course in one hour, five minutes and 43 seconds.
McColgan, who also holds the British record in the 5,000m and 10,000m, finished 30 seconds clear of second-placed Tsigie Gebreselama, with Yalemget Yaregal coming third. Fellow Brit Samantha Harrison posted a personal best when she finished in one hour, seven minutes and 19 seconds.
"I'm really happy," McColgan said. "It was a bit breezy and cold but I'm Scottish so I'm used to that weather. The pace was super quick at the start so I panicked going through 10km. I got a bit of cramp near the end but I'm glad to get to the finish and run a national record."
McColgan used the race in Germany as preparation for her debut in the London Marathon in three weeks time.
Kenyan Sabastian Sawe won the men's race with a time of 59 minutes exactly.