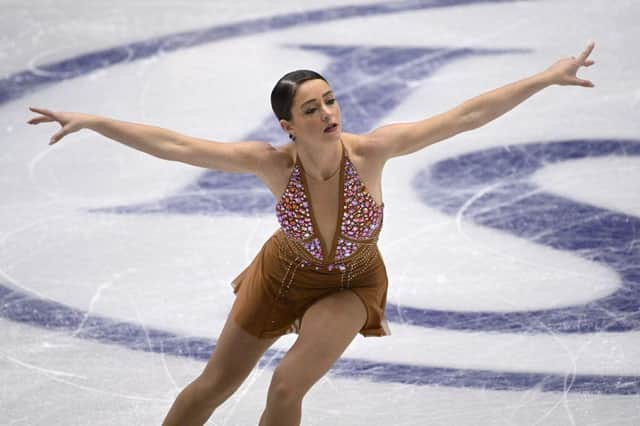 Six times British champion Natasha McKay has announced her retirement from competitive figure skating.
The skater, who trains at Dundee Ice Arena under husband and wife coaching team Debbie and Simon Briggs, said she would stay as part of Dundee's coaching team for elite figure skaters, Ice Dundee.
In February, Ms McKay, who competed in the Winter Olympic Games in Beijing, China, last year, said she would not compete at this year's World Figure Skating Championships in Japan and had previously hinted that this season may be her last.
However, she only formally announced her retirement at the weekend.
A statement on the Ice Dundee Facebook page said: "Natasha Mckay has announced her retirement from competitive figure skating. She is the current and 6 time British Champion and one of the most decorative figure skaters in Great Britain. She has competed at six European Championships, five World Championships, qualified for the final round in five of those six European Championships and also the last three World Championships.
"In 2022 she reached the ultimate goal of becoming an Olympian. Her passion, dedication and commitment for the sport over the years has been phenomenal and she is truly an inspiration for everyone."
She said: "At the start of this season, I was going to go to more competitions, but I decided it's just the right time. I can't achieve anything else, so I decided this is the right time and it was the best decision for me."
She said her age had had an impact on her decision. Many athletes competing in women's singles skating are in their teens and early 20s.
"I'm getting older, I'm 28-year-old now, so as a figure skating athlete, we put so much impact into our knees, our bodies, that we have to weigh up that decision as well.
"You don't realise what you've done, what you've achieved, until you take a little step back."
Ms McKay's last major competition was the European Championships in January in Espoo, Finland, where she placed 19th.
Her teammate, Karly Robertson, who also trained at Dundee, also retired from competition last year.