Camanachd Cup Final: Kingussie and Oban Camanachd do battle - what time is shinty showpiece and TV channel
Holders Kingussie and Oban Camanachd will contest the 115th Tulloch Homes Camanachd Cup final at Bught Park, Inverness, on Saturday afternoon.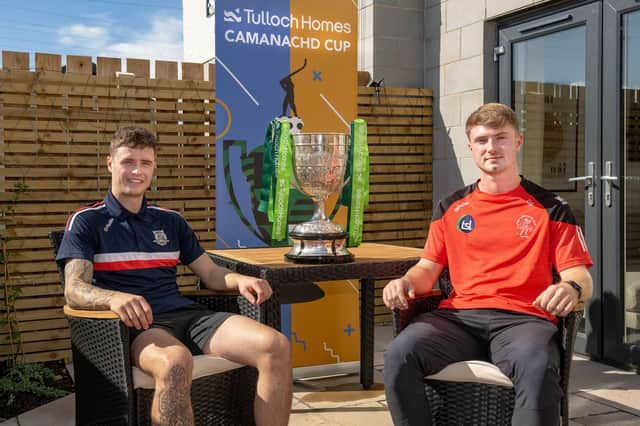 A close match is anticipated as although Oban Camanachd won 2-1 in last month's Artemis Macaulay Cup final between the sides, Kingussie came out on top in both Mowi Premiership meetings but only by the odd goal each time.
However, Kingussie manager Iain Borthwick has injury concerns. "James Falconer and Rory MacKeachan continue to receive physio and we'll give them every chance to prove their fitness. However, I have options if they don't," said Borthwick. "Zander Michie and Kieran Macpherson have recovered from knocks whilst Thomas Borthwick has shown no ill-effects since last week's comeback. The Macaulay defeat was a harsh lesson for the boys. It upset them and they don't want to go through that again. That gives me confidence and we can't wait for Saturday."
Oban Camanachd manager Gareth Evans says he already knows his team. "Our starting 12 is already picked and, to be honest, the side has pretty much picked itself over recent weeks," Evasn revealed. "Not winning the Celtic Society last season was a major disappointment so we targeted it and the Macaulay this year and have won both. We have never won all three cup competitions in one season so there's an opportunity to make a lot of people very happy and it is up to us to grasp it."
Both captains spoke with steely determination. "The Macaulay defeat showed we are not invincible," Kingussie's James Falconer said, "and we can't just turn up and expect to win. We need to do better from the start and not let things get on top of us. It also gives us motivation." Oban Camanachd skipper Daniel Sloss added: "Winning the Macaulay gave us confidence. We haven't won the Camanachd Cup since 1996 and to do so again, we all need to be 100% on it. There is no room for passengers, not even for a minute, and I know we have it within us to do it."
Throw up is at 2pm and a large crowd is assured, but anyone unable to attend can watch the action live on BBC ALBA.