Beth Potter crowned world triathlon champion as Scot also secures place at 2024 Paris Olympics
Scotland's Beth Potter has been crowned world triathlon champion after winning the final race of the World Triathlon Championship Series in Pontevedra.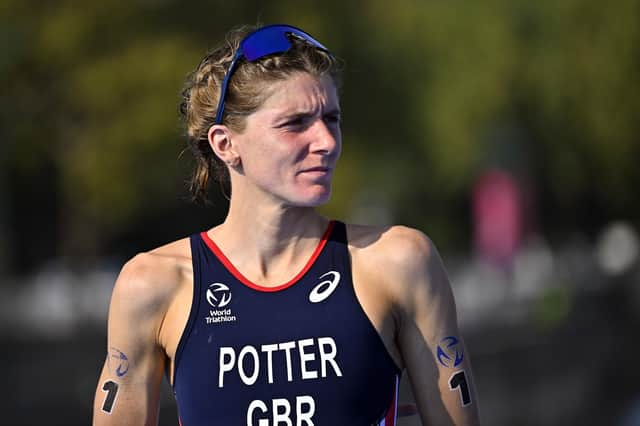 Potter, who only took up the sport six years ago after competing in the 10,000 metres at the Rio Olympics, started in second place in the standings but claimed a victory that also earns her automatic qualification for Paris 2024.
Potter, the first British winner of the series title since Vicky Holland in 2018, told World Triathlon: "This has been a dream season and I'm a bit lost for words. I wasn't actually feeling too good on the swim and bike today so I had to work a bit hard and I tried to be as smart as possible and bide my time. I backed myself and believed in all my training and trusted my ability in that last 10k."
Potter started the race narrowly behind series leaded Cassandre Beaugrand and faced a tough challenge after emerging from the swim 16 seconds behind the leading group, but she clawed back into contention on the bike before striking out to win the race ahead of her British team-mate Kate Waugh, with Beaugrand forced to settle for bronze.