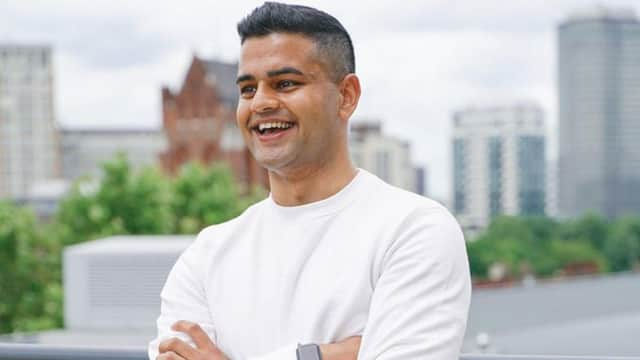 His departure comes following a series of resignations from Cricket Scotland's anti-racism and Equality, Diversity and Inclusion advisory group earlier in the week over perceived lack of progress in tackling racism. Luthra faced criticism after he claimed last week that progress was being made, leading to four members of the advisory group resigning.
A short statement on the Cricket Scotland website said: "Cricket Scotland can announce that Anjan Luthra has resigned as chair with immediate effect. The organisation thanks Anjan for his hard work and input during his time as chair."
Luthra was appointed by Cricket Scotland in October last year, with one of his main challenges being rebuilding the organisation's reputation after it was found to be institutionally racist by an independent review released last July. He gave a six-month update last week, where he claimed that progress had been made by the sport's governing body. However, this brought a fierce backlash from anti-racism group Running Out Racism, who said that Luthra's assessment was "unsubstantiated nonsense" and that the version of current events from Cricket Scotland was "tone deaf" and "arrogant".
The four members of Cricket Scotland's recently formed equality, diversity and inclusion (EDI) group that resigned from their positions due to Cricket Scotland's handing of tackling racism were Scotland international Abtaha Maqsood, Running Out Racism's Raza Sadiq, businessman Imran Khan and academic Khadija Mohammed. They said they were left with no choice but to quit because Cricket Scotland "was failing us".
Sadiq told Sky Sports: "The six-month review was basically the final straw for me to resign – because it was not based on the facts. They've failed in understanding how the racism manifested. They were not looking for genuine engagement. For that reason – if they're not learning, not listening – then they're not fit for purpose."