Today [Thursday] he will open his account at the BNP Paribas Open against Tomas Martin Etcheverry, the world No.61 from Argentina and a man far more at home on a clay court. In theory, Murray is the odds-on favourite.
This year, there is a new look to Murray. Safe in the knowledge that his body is fit and sound and that his game is back where he wants it to be, he is calm and relaxed. His run to the final in Doha last month was proof positive that all his hard work and stubborn belief over the past few years has been worth it.
"There's been times certainly in the last couple of years where there has been a lot of self doubt," Murray said, "and not trusting my game or not knowing what level was going to turn up on the court. But going into Doha, I knew that I was playing really well: I'd trained and practised brilliantly in the week in the build up.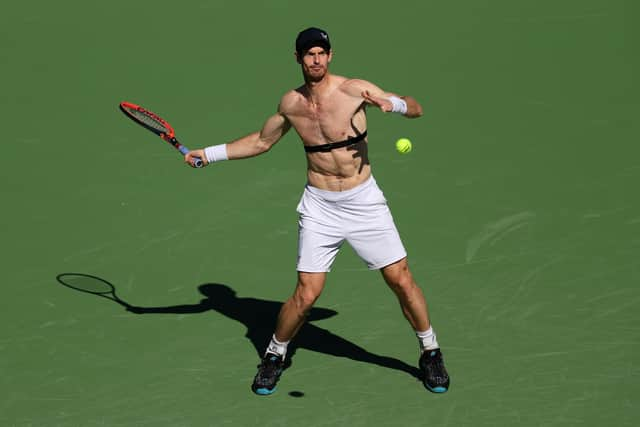 "I knew that I was ready to play well and perform well. I know that I'm not going to play amazing every single day but I have a lot of trust in that work that I've done. And I believe that good matches and good results are going to come."
His record in Indian Wells is not great (only one final back in 2009) and the conditions are awkward – the balls are fast but the courts are slow. No matter, Murray is confident.
"You need to be very patient here," he said. "But at the same time, if you don't do enough with the ball, you end up doing lots of running because the court is very slow and bouncy. It is a different way of playing but I think in the last few days, I've got that balance pretty well. Hopefully I can bring that into the matches."