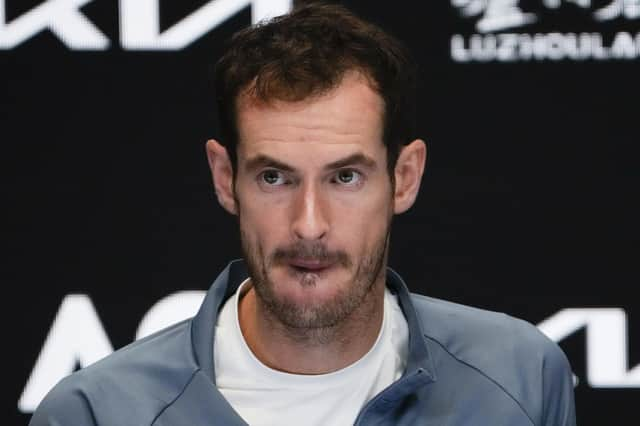 The Scot somehow roused himself following his late-night heroics against Thanasi Kokkinakis to battle for another three hours and 29 minutes on Margaret Court Arena against Roberto Bautista Agut. But this time there was not to be a happy ending as the metronomic Spaniard withstood a Murray fightback to win 6-1 6-7 (7) 6-3 6-4, ending British singles interest for another year in the third round.
"I feel like I gave everything that I had to this event, so I'm proud of that," said the Scot, who spent 14 hours and three minutes on court during his three matches. "That is really, in whatever you're doing, all you can do. You can't always control the outcome, you can't control how well you're going to play. But I'm also disappointed because I put loads of work into the beginning of this year and was playing well enough to have a really good run. I think even tonight, I'm competing against a guy who is 20th in the world, and it's still very tight considering the circumstances. I'm disappointed because I feel like I could have gone quite a bit further."
The contest came four years after Murray tearfully revealed the extent of his hip pain and that he was considering retiring ahead of a first-round clash with Bautista Agut. After Murray battled back from two sets down in a five-set defeat, the tournament played a premature video montage of tributes from fellow players, only for the Scot to insist that he hoped to be back. For the first time in six years, he arrived at Melbourne Park feeling genuinely positive about his body and his game, and his first-round victory over Matteo Berrettini was probably his best since 2017, but the physical toll was enormous.
"Obviously you never know exactly when the end is going to be," added Murray, who credited a rigorous pre-season training block for his improved form and fitness. "I would like to go out playing tennis like this, where I'm competing with the best players in the world in the biggest events and doing myself justice. There were maybe times in the last year or so where I didn't really feel like I was playing well, and I didn't enjoy the way that I was playing. Those sacrifices and that effort that I put in allowed me to get through those matches and play at a high level that I think was entertaining for the people watching.
"I felt good about the way that I was playing. It's more enjoyable for me when I'm playing like that, when I'm coming into a major event and really believing that I can do some damage. But I can have a deeper run than the third round of a slam, there's no question about that. Obviously draws can open up for you. I need to also help myself with that. If I was playing at this level last year, I probably wouldn't be ranked 50, 60 in the world. It's up to me to try and change that."
Murray said of his physical state: "My feet didn't feel great. My legs were actually OK. But I was struggling with my lower back. That was affecting my serve. That was really the main thing that I was struggling with today. I've felt worse on the court than that. It was just the serve."
There was a frosty handshake between the two at the net, and Bautista Agut said afterwards: "He understands the game very well and he knows how to play with a crowd, how to play with the nerves of the opponent. Today was a tough match. I think I did a great job."