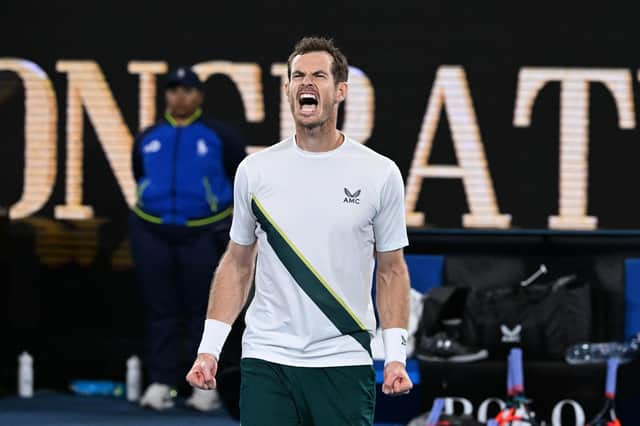 The Australian served for victory at 5-3 in the third set of their second-round encounter on a rowdy, partisan Margaret Court Arena only for Murray to show once again that his greatest asset is a stubborn refusal to lose.
The super-human 35-year-old, who had battled for nearly five hours to upset Matteo Berrettini on Tuesday in his best result since 2017, forced a deciding set and finally prevailed 4-6 6-7 (4) 7-6 (5) 6-3 7-5 at 4.05am.
It was a match that had everything – including a ridiculous point in the third set where Murray retrieved three smashes – and at five hours and 46 minutes, it was the longest match of Murray's entire career and the third latest finish to a tennis match in history.
"It was unbelievable that I managed to turn that around," the Scot said on court afterwards.
"Thanasi was serving unbelievable. His forehand is huge and I don't know how I managed to get through it.
"I did start playing better as the match went and, yeah … I have a big heart."
He added: "I think now I am outright the (winner of) most matches coming back from two sets to love down, so I have done it before, I have experience of it and I just rely on that experience and that drive and that fight, and my love of the game and competing and my respect for this event and the competition.
"That's why I kept going."