2028 Olympics: Five new sports given go-ahead for Games in Los Angeles
Cricket, squash, baseball/softball, lacrosse and flag football will all be included in the Olympic programme at the Los Angeles Games in 2028.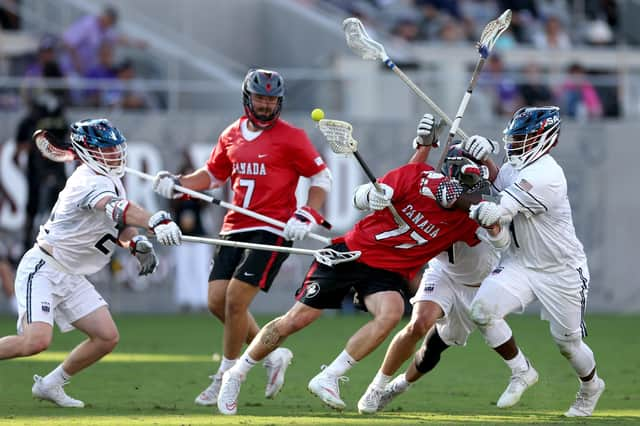 The proposal was approved at the International Olympic Committee Session in Mumbai on Monday, with only two delegates voting against the new events.
Cricket returns to the Games for the first time in 128 years in the form of six-team men's and women's T20 tournaments, lacrosse for the first time as a medal sport since 1908 while baseball has featured at the Olympics several times. Flag football, a non-contact format of American football, and squash are included for the first time.
IOC president Thomas Bach had described cricket's inclusion in the LA2028 programme as a "win-win situation" when he spoke about it on Friday. "The Olympic Games will give cricket a global stage and the opportunity to grow beyond the traditional cricket countries and regions," Bach said. "And for the Olympic Movement, it's the opportunity to engage with fan and athlete communities to which so far we have very little or even no access."
Bach insisted he did not have to twist the LA organisers' arms to include cricket on its list of prospective new sports, in spite of it being very much an emerging sport still in the United States. "It did not take anything to convince them," the German said. "The idea first came up in a dinner I shared with Casey Wasserman (the chairman of LA 2028) at the athletics World Championships in Eugene last year. Casey saw already the great potential (of cricket) and was highlighting it himself. So there was not much work to do, if any."