Grassroots sport halted by pandemic, MSPs told
The coronavirus pandemic has brought grassroots sport to a grinding halt in Scotland, with many people unable to continue their favourite activity at all, a Scottish Parliament committee has been told.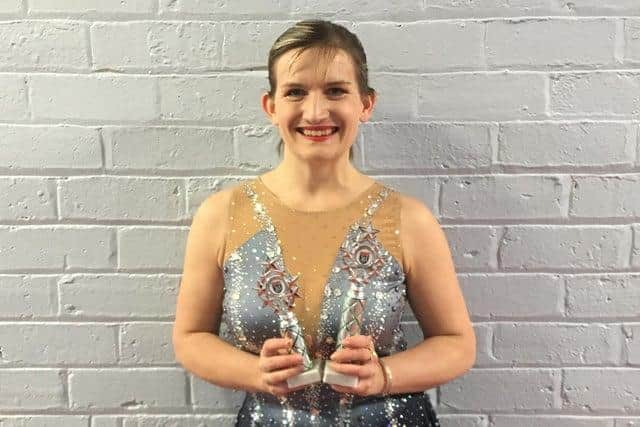 The parliament's Health and Sport committee heard from Scots whose sport has been effectively cancelled during the pandemic due to the closure of facilities, or social distancing requirements which made it impossible to take part.
The sportsmen and women told of the effect that the lockdown has had on both physical and mental health, when they have not been able to practice their sport. Some said they had been able to continue elements of training online, but said the impact had been significant.
The committee has asked for evidence on the impact on sports clubs and other local recreational facilities.
Ice skater Annabel Mansell, who usually trains at Murrayfield Ice Rink in Edinburgh, told MSPs that skating had stopped in some areas of Scotland since the first lockdown in March.
She said her local rink had been unable to reopen due to the high cost of relaying the ice, which rink management has said will cost around £50,000. Some rinks in Scotland have been reticent to invest in re-start costs amid fears of further lockdowns.
"Access to ice rinks was completely removed, all rinks were closed," she said. "Some rinks in Scotland reopened when restrictions were lifted slightly but not all. One of the problems with skating, which isn't the same with other sports is the cost of laying the ice which people don't think about. I think 2020 was quite a stressful year, I was planning on skating in competitions in the UK and abroad, all of which were cancelled. My training, which I do before work five to six times a week before work, in the early morning, was all cancelled. That exercise and that break from work was taken away from me, as well as other skaters.
"It definitely has affected my mental health. I've always thought I was a very strong person, emotionally and mentally, but last year was very tough, incredibly long working hours and having access to something I love, ice skating, would have been beneficial. You start to feel like everything is caving in on you a little bit."
She said that after the current lockdown, sporting bodies needed to consider ways that grassroots sports of all kinds could return.
She said: "For elite sport it has been achieved and we need to see how it can be rolled out for others taking part in the sport."
Tennis player Lucy Bryden old the committee her local club had been an important source of community support during the pandemic.
She said: "We looked out for each other quite a bit. We have members ranging from late 80s to tiny tots. That was part of a wider community remit, but we joined with other sport clubs in the area to see what we could offer."
Swimmer Eleanor Carnell from Duns in the Borders, who broke her ankle 18 months ago but has been unable to gain access to physiotherapy due to lockdown. She was able to swim occasionally when restrictions eased in the summer.
She said: "It was the one time, in the swimming pool that I had no pain. I've got not other forms of exercise I can do, my ankle is too painful. The swimming pool is a place to recuperate."
She added: "There was a lot done to make the swimming pool very safe for us. We all felt safe and were safe. Because we live in quite a rural area, the facility is a central point for people. A lot of swimmers have lost a lot of confidence and it will be difficult for a lot of people to get back into the sport they had been doing because of this lockdown."
Linzi Connelly from Airdrie Women's Football Club said she was able to take part in a limited number of non-contact training sessions before the next lockdown hit, but said her ability to take part in the sport had been severely hit.
"When we were training, it wasn't like we were training for anything as there was no competitions. Having a competition to look forward to is a good thing, mentally and physically. During lockdown, I have struggled quite a bit. I've not had motivation to do anything.
"I know that non-contact [sport] is not going to be the first thing that will re-start, but it should be considered, even small groups at a time."
"I think it will be really challenging for women's football [when we go back]. We've had a lot of women lose interest in the past year because it is a sport that's not allowed during the rest and it's going to get harder and harder to find new people to join the team to make up the squad."
Bowler Tom Brown said: "There has been no bowling in 2020 and we have concerns about bowling in 2021 as well. It's a sport that is predominantly played by elder people and we are more at risk of getting the virus. During the winter the normal way of keeping in touch would be regular events in the clubhouse and that has been impossible."
He added: "Many of our members have moved away to play golf as it hasn't been as affected as other sports. Players' well being is improved greatly by the game. It's critically important for their health and wellbeing."
A message from the Editor:Thank you for reading this article. We're more reliant on your support than ever as the shift in consumer habits brought about by Coronavirus impacts our advertisers.
If you haven't already, please consider supporting our trusted, fact-checked journalism by taking out a digital subscription.