Ayr ice rink set to be saved in wake of being earmarked for closure
The rink in Ayr was due to shut its doors later this year
Campaigners have said they are "delighted" after an ice rink earmarked for closure is set to be saved.
Ayr Ice Rink, which was due to close later this year, is now set to be saved by a consortium led by Scotland's national curling body.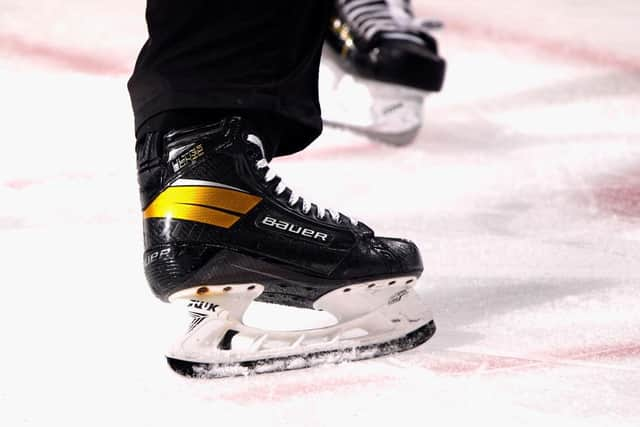 Scottish Curling, in partnership with community group Glasgow Ice Centre, which works to promote ice sports nationwide and local clubs which use the facility, has tabled an offer to buy the rink in a bid to save ice sports in the area.
The proposal sets out plans to keep the rink at Limekiln Road open and functional for around five years while a new facility is built.
Scottish Curling chief executive Vincent Bryson said: "We've had extensive conversations with a variety of agencies over the past weeks and indeed months. We believe this collaboration with Glasgow Ice Centre, who are already a registered charity, is our best bid to keep Ayr Ice Rink open for the next few years and keep ice sports activities going."
Glasgow Ice Centre was founded as a charity in 2020, with the objective of seeking to improve the health, well-being and quality of life of the population by introducing a wide range of leisure activities and ice rink sports, including curling, hockey and skating. The body is also working to build a new ice sports venue in Glasgow.
Alan Hannah, chair of Glasgow Ice Centre, said: "We are excited about the possibility of saving ice sports in Ayrshire, and allowing its large community of ice users to continue doing the activities that they love in their local area.
"Whilst our name contains the word 'Glasgow', our charity was formed to act in the best interest of all ice sports nationwide. By making an offer for Ayr Ice Rink, we are acting within the remit of our charitable aims, and I hope the offer is welcomed by the rink's shareholders."
Alex Strachan, chair of the Ayr Bruins Junior Ice Hockey club, said: "I am delighted that Glasgow Ice Centre have offered to help in our mission to stop the closure of Ayr Ice Rink and maintain the future of all ice sports in Ayrshire. There's now a real drive from the local ice hockey, curling and skating communities to ensure that everyone can have access to the facility. It'll make a massive difference to the 350 young people in the Ayr Bruins Junior Club who consider the ice rink a second home and safe haven."
Leah McGowan, president of Ayr Figure Skating Club and Heather Black of Kyle Figure Skating Club, said "Figure skating has a long and proud history in Ayr. We want to do everything we can to ensure figure skating can survive and thrive in Ayr and that this beautiful sport continues to be available for all the children, young people and adults that call Ayr Ice Rink home."
Comments
 0 comments
Want to join the conversation? Please or to comment on this article.