Who will win The Masters? Forget money and team talk, it's majors that will always matter most
Money may have dominated golf over the past year as the rich get richer, which isn't necessarily enhancing the game's image in troubled financial times for ordinary people.
It's a refreshing reminder, therefore, that even those mega-money Saudis will never change what matters most in the game, which, of course, is an opportunity to win majors.
"I think that we talk about all these issues in golf," acknowledged Fred Ridley, the Augusta National chairman, of the civil war that broke out not long after Scottie Scheffler had slipped his broad shoulders into a Green Jacket at Augusta National 12 months ago.
"But we are here this week, these 88 players, and all that's on their mind is playing for that Green Jacket. It's a great symbol of celebration of this game, and we're looking forward to seeing someone donning it on Sunday afternoon."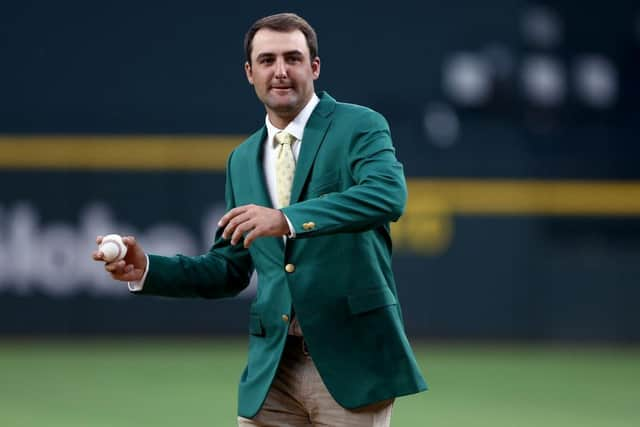 Yes, of course, the event's 87th edition has added intrigue due to an 18-strong posse of LIV Golf players being in a field that is essentially made up of PGA Tour members.
And, yes, it would provide a storyline if one of those players wearing LIV Golf gear emerged at the end of 72 holes at the Georgia venue as the first major champion in 2023.
However, let's not kid ourselves into thinking there's a 'team' thing going over the next four days because that's nonsense and people who really know about golf would surely endorse that view.
Rory McIlroy, for instance, is playing for himself, not because he's in the traditional tour camp, so to speak, and has been extremely vocal about golf's ecosystem being disrupted by the arrival of LIv Golf.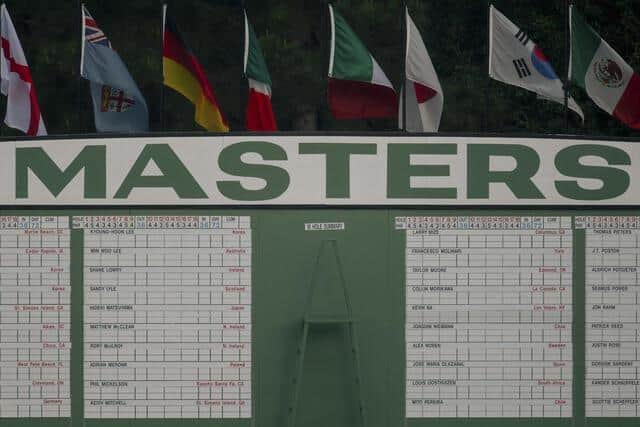 McIlroy is a man very much on an individual mission, this being his ninth attempt to complete a career grand slam and take his place alongside Gene Sarazen, Ben Hogan, Gary Player, Jack Nicklaus and Tiger Woods as one of the greats of the game.
Scheffler, too, as he attempts to become just the fourth player after Nicklaus (1965 and 1966), Nick Faldo (1989 and 1990) and Woods (2001 and 2002) to pull off this particular winning feat back-to-back.
It's the same on the other side of the coin, if you want to call it that, for the likes of Cameron Smith, Dustin Johnson and Brooks Koepka. Smith, for instance, will simply be aiming to take up where he left off when firing a brilliant last-day 64 to win the 150th Open at St Andrews last July.
Johnson, meanwhile, will only be thinking about trying to take an opportunity to become a two-time winner here after his triumph in 2020 and Koepka will be out to get back to winning ways in the game's marquee events.
"We look forward this week to Scottie Scheffler defending his title against an outstanding field," said Ridley in teeing up the four days and what they really mean in a golf world that may have become divided but share the same goal in this instance. "Eighty-eight competitors are here representing 23 countries, including, for the first time, Poland, with the invitation earned by Adrian Meronk.
"This week, we also celebrate the conclusions of two historic Masters careers. Sandy Lyle and Augusta's own Larry Mize both have announced that the 87th Masters Tournament will be their final as competitors. As they were in 1988, when Larry presented the Green Jacket to Sandy, they are connected again this week. We commend them for their fine play over four decades and for representing the Masters so well. Rest assured, their victories will forever be remembered."
The victor on this occasion will prevail over the longest test in the tournament's history, with a new tee at the 13th extending that iconic hole by 35 yards to 545 yards. The change has been met with mixed reviews by the players, but, on Sunday afternoon in particular, it could have a significant role to play in the eventual outcome.
"The subject of the 13th hole has been a topic of discussion for several years," said Ridley. "After careful evaluation this summer, we moved the tee back, adding 35 yards to the scorecard. We believe this modification will put a driver in play more often and restore the element of risk and reward that was intended in the original design of the hole."
It seems as though more players will now lay up, especially facing a long second shot off a hanging lie, but he added: "I think a large number will still go for the green in two and I think it's going to be a much more challenging and a much more exciting shot.
"And I certainly look forward on Sunday to having someone in contention with a 3 or 4-iron in their hand or even a hybrid hitting their shot into the 13th hole rather than an 8-iron. I think on balance it's going to prove to be the right decision."
Visits to Oak Hill (PGA Championship), Los Angeles Country Club (US Open) and Royal Liverpool (The Open) have all to come in 2023, but this is the week that is setting the tone and, after months and months of bad blood, it's been nice to be reminded that golf hasn't necessarily been damaged beyond repair.
As Martin Slumbers (The R&A), Mike Whan (USGA) and Seth Waugh (PGA of America) have already done and will do so again when their respective events come around, Ridley acknowledged that "divide" and challenged the players to do their bit to repair it.
"It is appropriate that today's players, all players, pause to respect and appreciate the opportunities made possible by the heroes and champions who went before them," he said. "As important, I hope they will follow the examples of their predecessors to serve the game of golf and benefit the next generation."
Comments
 0 comments
Want to join the conversation? Please or to comment on this article.