What will answer be this year to perennial Rory McIlroy Masters question?
It's become a perennial question on an annual media chat with double US Open winners Andy North and Curtis Strange in the build up to The Masters: Is this the year Rory McIlroy finally has his date with destiny and becomes just the sixth golfer to complete a career grand slam.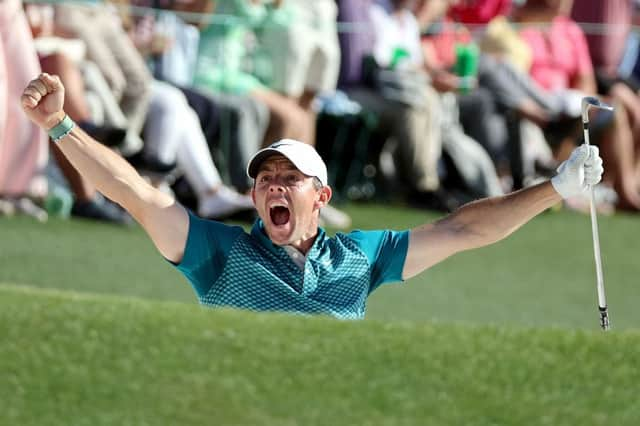 It's a touch ironic, of course, that the Augusta National event is the missing link on the Northern Irishman's CV, having been on course to land that as his first big prize in the game in 2011 only to implode on the back nine in the final round.
He then won the US Open at Congressional just two months later before adding the PGA Championship the following year at Kiawah Island then The Open at Royal Liverpool in 2014, when he also won the PGA Championship for a second time at Valhalla.
Since then, McIlroy has come up empty-handed eight times in his bid to join Gene Sarazen, Ben Hogan, Gary Player, Jack Nicklaus and Tiger Woods in that 'Career Grand Slam Club' and he's ready to give it a go again in the 87th Masters, which starts on Thursday.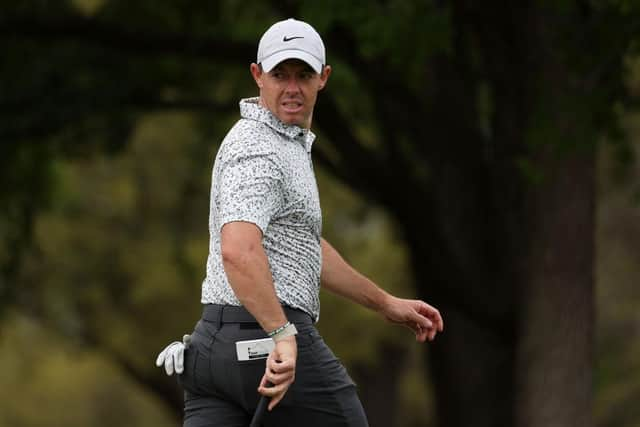 "You know, I think everybody is rooting for him, for a lot of different reasons," said Strange, speaking in that media chat set up by ESPN ahead of the season's opening major. "His talent level is equal to or better than anybody else out there, and I think Jon Rahm is a spectacular strong player.
"There's a lot of young guns out there now that have the strength, the length, the ability to challenge. I actually think this year there might be more names on that list that Rory has to beat, and fearless names. But he's certainly capable. He's playing well. I think if he can make a few putts, he's certainly going to be there Sunday afternoon."
McIlroy signed off with a spectacular 64 to finish second behind Scottie Scheffler 12 months ago, making it six top-ten finishes in those attempts so far to claim golfing greatness. He's also heading into this assignment with a spring in his step after producing a strong display, albeit coming up short, in the recent WGC-Dell Technologies Match Play in Austin.
"Well, I do like the changes that he made prior to last week," observed North, the US Open champion in 1978 and 1985, of some club tweaks made by McIlroy for that event on the back of a missed cut in his previous outing in The Players Championship at TPC Sawgrass.
"I think he looked very, very confident with the driver. It was just a bit shorter, which helps him get the club back in front of him. He can be a little bit more aggressive with it.
"I thought in stretches he putted really nicely. There's some other stretches he didn't. But the bottom line is that his game when he's rolling is so good, and Augusta National fits what he likes to do so well.
"Can he putt well there? Can he have a week where he putts well? I thought we really saw some stretches where he made a ton of six to ten-footers, and to me those are the critical putts at Augusta. If you make all those kinds of putts, you're going to have a great week."
As Scheffler did 12 months ago, when he joined Ian Woosnam (1991), Fred Couples (1992), Tiger Woods (2001 and 2002) and Dustin Johnson (2020) as the only players who were ranked world No 1 at the time to claim a Green Jacket.
The 26-year-old is back at the top of the rankings again for this latest trip down Magnolia Lane, having claimed his sixth success in 13 months with another impressive performance in The Players Championship.
"I think what's happened to Scottie's life in the last 18 months has been amazing, all the wins, all the wonderful things that have happened," said North. "But yet he has not changed one bit that I've seen. He's the same guy. He goes out there and just goes about his business.
"I love the way he plays where he's very aggressive, yet his short game, his wedge game, 60, 70 yards in, is really, really good, and we saw examples of that last year. Some of the pitch shots he hit around Augusta National were incredible. One at the third hole just jumps right off the sheet as amazing.
"He's just a really, really good player. I love the fact that he isn't trying to be somebody that he isn't. He knows who he is, and he goes out and plays that way, and I think because of that, he's going to have unbelievable success going forward."
Strange is another big fan, adding: "For Scottie to go about the last year and a half and what looks like to me completely unchanged him, I admire that because that takes energy. That takes effort to continue to do the same thing you've always done.
"He's the same guy and I saw him at The Players one evening after the rain delay, he's out there eating ice cream with his wife. It takes energy and effort, and I admire that in somebody. I am who I am and I don't care how successful I'm going to be, I'm going to be the way I was brought up."
But what about those "young guns" he mentioned when talking about McIlroy? "I think a guy like Sam Burns," said Strange in reply to being asked to name some names. "We know how good a player this guy has been, but now, all of a sudden (after winning the WGC Match Play) he comes into the Masters in great form.
"Cam Young, too. I just think this guy is so strong that he's going to burst on the scene much like Scheffler did a year and a half ago. He looks like to me he could be dominating much like I think a Jon Rahm could be dominating. Not that Scheffler has not been, but when you have that length and you have that intensity and you need that intensity to continue that string of dominant play, you need that focus.
"Cam Young looks like that. Then you have everybody else who's playing well. It's going to be a fun one to watch, and it's going to be fun, who gets off early, who can stay patient, not panic."
Only time will tell if that perennial McIlroy question will be asked again in 12 months' time, but, according to Strange as he weighed up the week ahead, "it's going to be good", while North is equally excited due to feeling "there's a gazillion storylines".