Victor Perez says new base at The Renaissance Club has 'been great for my game'
Victor Perez, now living in Edinburgh following a spell in Dundee, reckons his stunning Rolex Series success in the Abu Dhabi HSBC Championship last weekend was helped by the fact he plays and practises at The Renaissance Club in East Lothian.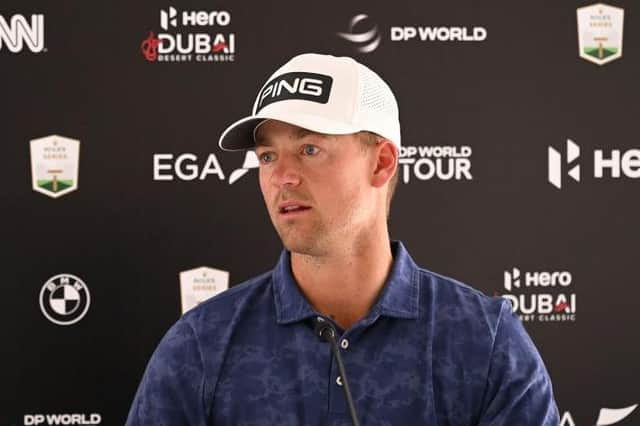 "Yes, we're upgrading," joked the Frenchman of the fact he has moved to Auld Reekie with his fiancee, Abigail Gliksten, as he confirmed his new Scottish residence, having lived in the City of Discovery when landing a maiden DP World Tour triumph in the 2019 Alfred Dunhill Links Championship.
As a consequence of that change in his life, the 30-year-old is now among a group of professionals, including fellow Edinburgh resident Richie Ramsay, who are based at The Renaissance Club, home of the Genesis Scottish Open for the last four years and set to stage the Rolex Series event through 2026.
"Yeah, Jerry [Sarvadi] has been fantastic," said Perez of the East Lothian club's CEO. "It's great that he helps me and also a lot of the Scottish lads practice and also be able to play on that course, week-in and week-out.
"Because of the magnitude of the event (the Scottish Open), you know you're playing a Rolex Series course. It's a really great club. It's not far from where I live now, I just drive across and you feel really at home.
"I think playing on such a high-calibre golf course all the time forces you to play a certain level. You can't really hide that much at Renaissance. The wind is always up. There's things that are going to make it challenging, and yeah, it's been great for my game."
Perez was speaking ahead of this week's Hero Dubai Desert Classic, the second leg of a Rolex Series double-header in the UAE, at Emirates Golf Club, where the field is being headed by world No 1 Rory McIlroy.
The weekend win for Perez, who has withdrawn from next week's Saudi International on the Asian Tour, came on the back of strong performance - he picked up three-and-a-half points from four - in the inaugural Hero Cup at Abu Dhabi Golf Club the week before.
"At the dinner on Sunday night after the event was finished, I was talking to someone and said 'it's very likely that one of the 20 guys is probably going to win next week'. So it happened to be me, which I'll take," said Perez, smiling.
"I think it gave everybody a great opportunity to see where they were with their game and then maybe make a little tweak Monday to Wednesday, and then you're able to actually start on Thursday, which was a massive help for me."
On the back of the last two weeks, Perez is in a strong position to make his Ryder Cup debut in Rome in September, having been in the running for the scheduled 2020 event at Whistling Straits before missing out after it was pushed back by 12 months due to the Covid pandemic.
"I think disappointment for sure because I think everybody is a competitor," he reflected on that. "But I try to look at it more as a holistic view as it's part of your journey if the chips ended up falling that way.
"I think I've learned that the only thing that matters in making the team is you just need to be in the points the week before, because I think I was in the points for the longest time and ended up not being in the points at the end. So I think you can take a lot of lessons from that. I'm excited for the next one and it's as good of a start as I could have hoped for."