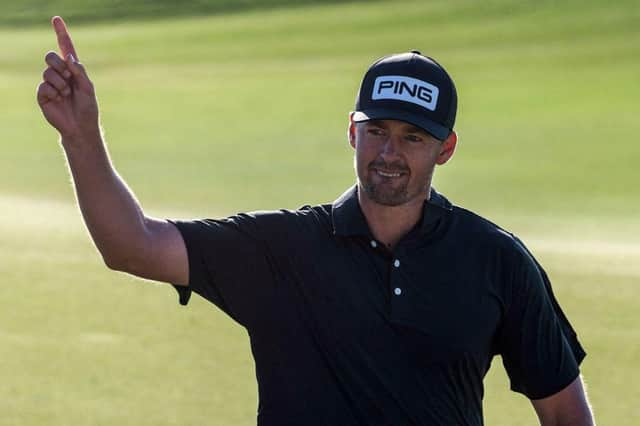 The 30-year-old, who moved to Scotland to be with his partner Abigail Gliksten, who is a dental practitioner in Brechin, recorded his maiden DP World Tour win in the 2019 Alfred Dunhill Links Championship.
He then landed the Dutch Open last May and has now claimed the biggest win of his career so far with a one-shot victory in the $9 million Abu Dhabi HSBC Championship.
Coming on the back of him being one of the star performers in the inaugural Hero Cup, Perez is now in a strong position to be on Luke Donald's European team for the Ryder Cup at Marco Simone Golf Club in September.
"It's been fantastic," he said of being based in the home of golf. "I've been living in Scotland six years and the UK golf culture really helps my game. People live, breathe golf in Scotland. They are always supportive and want to you do well. I think people have a great deal of respect for professional golfers, which is really rare nowadays, I would say.
"I think a lot of players will say, 'oh, when I go to my club, I have people coming up to me asking me for pictures or sometimes a lesson and we're working'.
"Even as much as it's a hobby for them, we have to put our work in when we practise and I think Scottish people for that are fantastic. They are happy to watch you practise but they are not intrusive, and that's been great for me."