Tartan tidbits: 6-year-old hits hole-in-one, ex-SLGA chief dies, new Merchiston golf director
A six-year-old golfer has hit a hole-in-one - a feat some players go through their entire lives without achieving.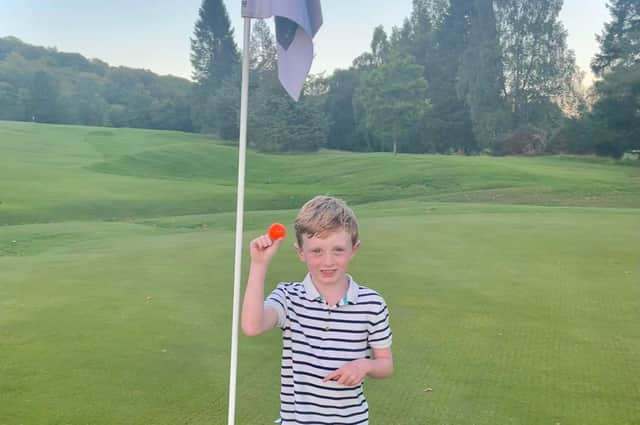 Harris Inglis produced his magic moment at Callander Golf Club, playing from the blue junior tees at the third hole.
The Balquhidder youngster, who was playing with his dad Webster and some friends at the time, said: "It made me super happy. All my friends cheered and said it was crazy. I'm going to keep my lucky ball forever, it's now my favourite. I love playing golf at Callander."
Sheila Hartley, a former chief operating officer of the Scottish Ladies Golfing Association, has passed away.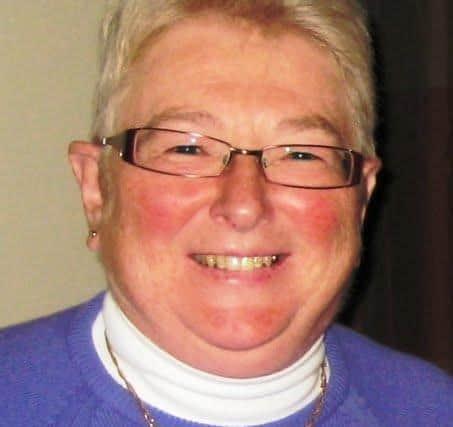 Hartley, who was a member of both Braehead and Dunblane New, spent nine years, describing that as a "very enjoyable time", with the SLGA before retiring in 2012.
Paying tribute to Hartley, past SLGA chairman Shona Malcolm said: "For many years Sheila was very much the oil that kept the SLGA machinery ticking over. She could turn her hand to everything the varied job description demanded.
"Highly respected in the world of women's golf, and the wider reaches of golf in Scotland, she was the go to for advice on tournaments, teams and the running of a very efficient members' organisation.
"She used to say that her job covered everything from dealing with government ministers to stuffing envelopes for the annual mailing - and everything in between. Her pet hate, though, was uniform and everything to do with it, whether for the board, the staff or the players!"
The funeral is on Friday, 22 September at 1pm at Stirlingshire Crematorium in Bannockburn.
Former Scottish internationalist Fraser Hutchison is the new director of golf at Merchiston Castle School in Edinburgh.
Joining next month, Hutchison competed at NCAA Division 1 level on the US college circuit before lecturing in Golf Performance at Scotland's Rural College.
Commenting on his new role, he said: "I am delighted that Merchiston has given me this opportunity to lead the Golf Academy. With its world-class facilities and supportive network of staff, I'm confident that as a school we can inspire the next generation of professional golfers."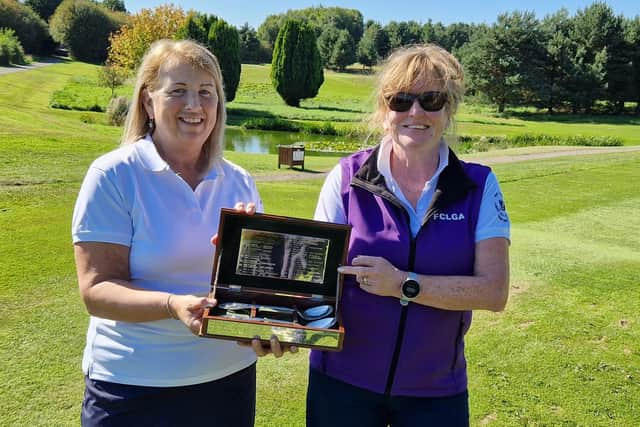 Lochgelly duo Ruth Kinnell and Linda Watson won the 2023 Commonwealth Spoons Championship at Kings Acre on the outskirts of Edinburgh.
Representing Fife, they carded a four-under-par 66 - the highlight was a net eagle on the difficult 16th at the Lasswade venue - to finish three shots ahead of Downfield duo June Livie and Pam Wilson.
KInnell and Watson have both previously played in the Commonwealth Spoons Final, including last year at Crieff.
Summer Elliot, one of the rising stars in the Scottish girls' game, has joined Walker Cup player and fellow Highlander Calum Scott in securing sponsorship from homebuilders Springfield Properties.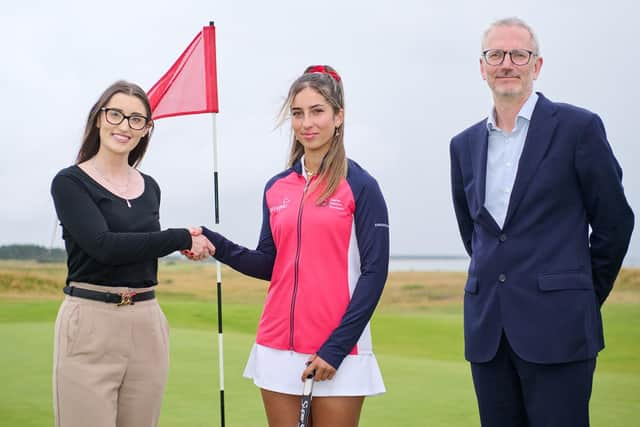 Springfield is backing 17-year-old Elliott, winner of the Paul Lawrie Junior Quaich, Barrie Douglas Junior Masters and Stephen Gallacher Vase alone this year, with funding for competitions and travel as well as clothing.
Innes Smith, Springfield Properties CEO, said: "We've been impressed by Summer's dedication and drive for the sport and her talent for the game is undeniable. We are excited to see where Summer's career will take her in the future and are pleased to be able to support her journey."
Comments
Want to join the conversation? Please or to comment on this article.