It follows their respective Order of Merit victories on the British Universities and Colleges (BUCS) Tour, which comprised ten events and concluded at Blairgowrie. It was a one-two for Stirling in both points tables, with Maria Toledo Bailey and Will Coxon finishing second to McClymont and Cannon respectively.
"BUCS provides the chance to play a wide range of courses across the UK – both links and inland – and it's great to be able to challenge yourself against a good standard of player," said McClymont, a third year Sports Studies student.
The Milngavie member also recently won The R&A Student Tour Series for the second year in a row and, in between her two successes, came close to landing the Helen Holm Scottish Women's Open as she lost out to compatriot Jasmine Mackintosh at Troon.
"It was nice to be able to go out there and have something to focus on," she said of winning that season finale at Blairgowrie, "especially off the back of just missing out at the Helen Holm, so it was nice to get my confidence back."
McClymont's upcoming assignments include a title defence in the Irish Women's Open Championship at Woodbrook, with an exciting trip to the US also on the horizon. She's flying the Saltire in the Palmer Cup at Laurel Valley early next month, having secured a pick for what will be a third appearance for the International team.
"I played in the Palmer Cup last year and also in 2019 and I am really looking forward to being a part of the International side again as it's such a great week," she said.
"The experience of getting to play against the best in the world but also alongside the best in the world is amazing. It will also be my second time playing in America, so I'm looking forward to that, too."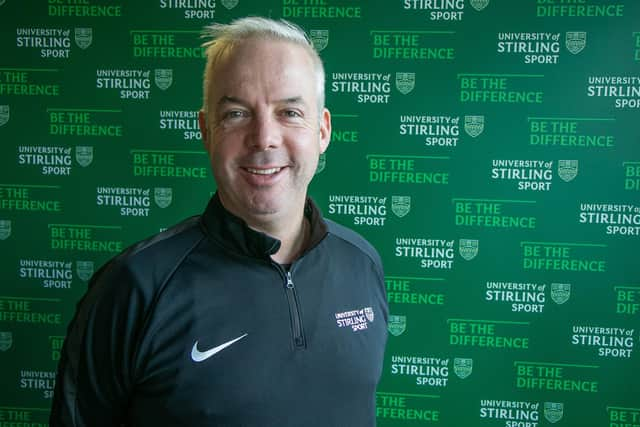 George, a second year Business Studies student, has made huge progress under Dean Robertson, Stirling's head of golf, having been playing in the third team just 12 months ago.
The 20-year-old from Falkirk, said: "To win the Order of Merit gives me great confidence going into the international season, knowing that I can compete against the top amateurs in the world."
Like many others before them, including Jack McDonald and Louise Duncan, McClymont and Cannon are reaping the reward from being part of a programme that is expertly run by Robertson.
Praising the latest Stirling players to make their mark, he said: "Lorna and George have both enjoyed successful seasons – competing across both the UK and Europe – and to win the BUCS Order of Merit in their respective fields, particularly given the high standard of opponent, is remarkable.
"Lorna and George are deservedly at the pinnacle of UK student golf, and their success is testament to their talent, hard work and passion for their sport. I am incredibly proud of their efforts, and the efforts of all of the golfers on our high performance programme, and look forward to seeing what we can achieve together next season."