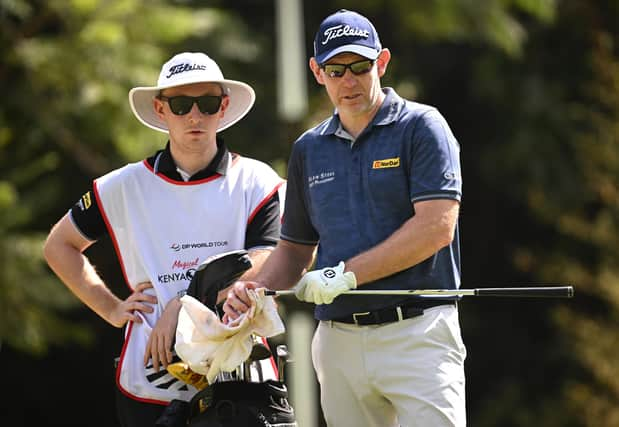 The DP World Tour, on which Gallacher has made more than 600 appearances in his 27 years as a professional, has expressed "unreserved apologies" to the Ryder Cup player for the inconvenience caused to him by a genuine administration error.
The 48-year-old, who recorded the most recent of his wins in the 2019 Hero Indian Open, was deemed to have lost his card as the end of that exemption coincided with him finishing 173rd in last year's Race to Dubai Rankings.
As a result of that, Gallacher paid his first visit to the Qualifying School since 2009 but, after being unsuccessful in a bid to win back his full playing privileges there, he found himself with a lowly DP World Tour and Challenge Tour category for this season.
Three of his four starts, the latest of which is in this week's Soudal Open in Belgium, on the main tour have been through sponsor's invitations, but, out of the blue, his category has changed with immediate effect for the rest of the 2023 campaign.
In addition, and by way of atoning for the disadvantage caused to Gallacher in the first six months of this season, the two-time Hero Dubai Desert Classic champion has been given a special membership extension in 2024 to appropriately address the opportunities he has missed so far this season, based on not being placed in the correct category.
The decision was shared with Gallacher's fellow members on Wednesday afternoon in a communication from the circuit's Competitions and Membership Department.
Welcoming it, Gallacher said: "Golf has to be one of the most unique sports in how things go for you and against you and, throughout my career, like everybody else, you experience a vast range of highs and lows.
"This has to be one of the better days as it allows me the opportunity to plan my season properly and look to lock down my playing privileges again.
"It's been a volatile time in the world of golf with various people coming and going across all our Tours, so I know how challenging things have been to administer.
"I can only thank DP World Tour for firstly holding their hands up and explaining the error but, more importantly, sorting things out so quickly to allow me to get cracking properly again."